The Visual Culture Student Group at Wayne State will hold their eighth annual symposium on April 12, from 9 a.m. to 7 p.m., in the Student Center and Community Arts Building.
The theme of this year's symposium, "The Visual Logic/s of Feminism/s," will focus on how feminism is portrayed in visual art during the current political climate, organizers said.
The event is free and open to the public with no reservation required.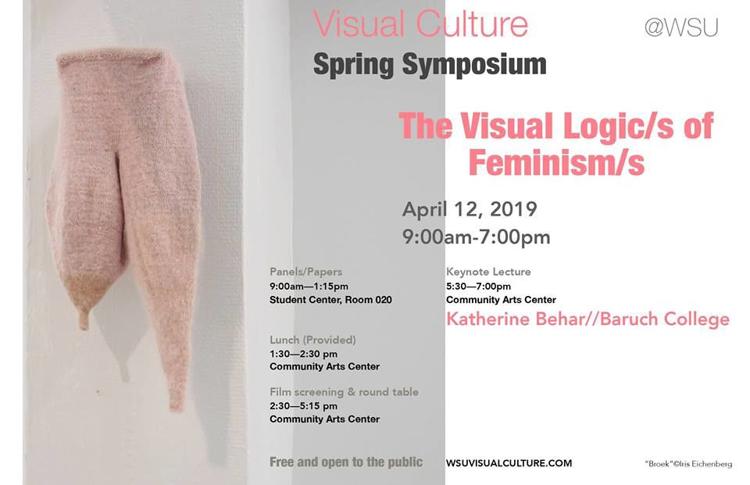 Kelly Polasek, a graduate teaching assistant and coordinator of the event, said she's "really excited for this year's symposium to see the diverse approaches and different perspectives coming together, which provides a chance for individuals to network as well as listen to the keynote lecture."
Katherine Behar will be giving this year's keynote address at the symposium. She is a performance artist and associate professor of new media arts at Baruch College. Behar's lecture will discuss how algorithms dismantle and arrange us, she said.
"My lecture will address this by bringing together examples of my artistic art practice — videos, interactive installations, sculptures, and performances — alongside episodes from media history and popular culture to explore the core notion of being digitally divided," Behar said.
Behar said her studies, writing and art connect to the theme of this year's symposium.
"My work is critical but going beyond critique it's a way of being able to feel and sense the stakes of the changes that are underway."
Topics that will be discussed during panels at the symposium include Women's International Terrorist Conspiracy from Hell — a 1960s women's rights group — and feminism in comics, organizers said. Artists will also present interactive performance pieces that relate to feminism.
A panel discussion will follow the screening of the Dutch film "A Question of Silence." The panel will consist of professors from universities within the metro Detroit area.
"People hear about feminism all the time, but don't necessarily get to have a dialogue about it," said Molli Spalter, vice president of the visual culture organization. "Attending the event is a great opportunity for students to think about the theoretical framework, ask questions or challenging the ideas regarding feminism."
For more information about this year's symposium, go to https://wsuvisualculture.com.