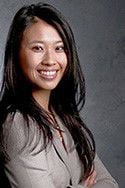 Dr. Stephanie Tong
Dr. Stephanie Tong did her graduate work at Michigan State and taught at a private liberal arts college for about a year in the Seattle/Tacoma area before coming to Wayne State. Her decision to teach in Michigan stemmed from wanting an experience at a local university as she was a product of big universities.
"Academics give you the freedom to do that in a way that no other profession does," says Tong.
Tong is passionate about communications research and felt that she could her interests in research and teaching at Wayne State.
"It is important that if a student comes to me and says I am interested in this topic and research that I try to nurture that interest as much as I can," says Tong.
Tong says she is excited about the cultural changes surrounding the Women's Month and the marches, but she is also weary these types of movements can cause a pendulum effect and that balance is needed.
"I think it will be interesting how this plays out, but I welcome the changes, I think they are long overdue and I hope that the changes are lasting, and that this movement does not fade away from public consciousness," says Tong.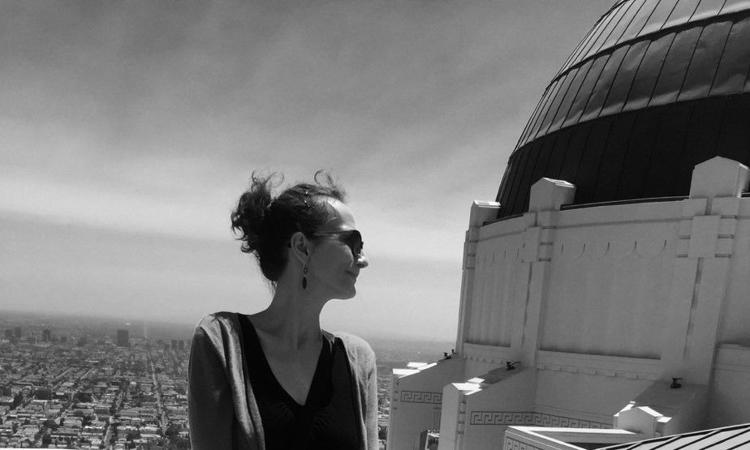 Dr. Sylvia Taschka
Dr. Sylvia Taschka, a lecturer in the history department, received her Ph.D. from Friedrich-Alexander University in Erlangen, Germany. She taught at a technical college in Nuremberg, Germany after completing her Ph.D. Afterwards, she moved to the U.S. and taught as a teaching assistant at Yale University. She then taught in Michigan at Eastern Michigan University before arriving at Wayne State. Taschka wrote a study on the last German ambassador to the U.S. before World War II, which was praised by the American Historical Review. Being of German heritage and growing up in Germany Taschka was interested in history especially the Nazi period. She wanted to know how it was possible that her grandparents' generation had been involved in such horrific crimes. Taschka also mentions a history teacher who had a positive effect on her and was encouraging and that is how her interests in the field were sparked.
"Teachers made a big difference in my own life, sometimes in good ways, sometimes in bad ways so I decided to become a teacher, who hopefully has a positive impact on some students' lives," says Taschka.  "In my opinion, a society that doesn't value a liberal arts education is a society in trouble. I wanted to become a teacher, so that I could contribute to making sure that our society will be a humane society."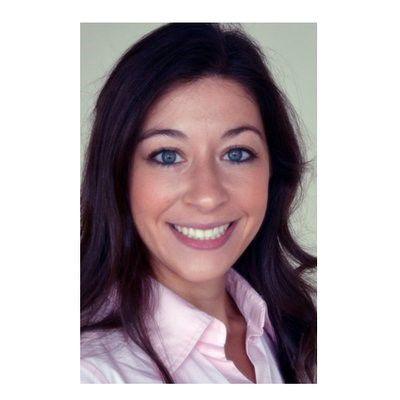 Dr. Elizabeth Stoycheff
 Dr. Elizabeth Stoycheff started her career teaching at Ohio State University  but grew up in Iowa and Wisconsin. Her undergraduate background is in comparative politics and political science and Stoycheff spent several months in the Middle East and because of that experience she developed an interest in Middle Eastern politics. Some of her research looks at the Arab Spring controversy and how the internet was contributing to that revolutionary movement. In the past 5-10 years, Stoycheff says she has seen technology being used as a tool for the people, to now being used as a tool to suppress the people.
"In early 2010-2013 the internet had great potential and now we are concerned about people in power using the technology for negative means," says Stoycheff.
 Stoycheff published the first ever surveillance study and was recognized by multiple media organizations, and champions of public surveillance freedoms like Edward Snowden for her pioneering work.
"I like my work being part of the public conversation. I like being able to be visible and present in the media and do research that is relevant and interesting to our political climate as an international community," says Stoycheff.  
 Stoycheff says that classrooms across the country are showing more women gravitating toward journalism. In regard to the women's movement and women's month Stoycheff said men being involved and showing that they are supportive of this women's movement is also very important.
"I do think women are saying we're not a special constituency we're actually a majority of the population and we should be represented as such," says Stoycheff.
She attended the women's march last year in Washington D.C. as an observer and felt that if the women's movement maintains a central mission and says these are our motivations, these are our goals then it will see success.
"I want the Women's March to be more than just anti-Trump, and for it to be a lasting movement and have staying power. These issues need to transcend the political sphere and show that it's a women's march and not a partisan March."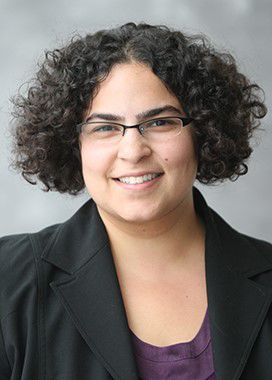 Professor Sabrina Balgamwalla
Professor Sabrina Balgamwalla started working at a non-profit practicing immigration law, then domestic violence and immigration law. Later, she transitioned into teaching. One of the motivating experiences to teach came from working in the non-profit sector where she ran a multilingual legal services hot line which was staffed with law students. She supervised the hotline and enjoyed working with students and providing legal services, which was her gateway into teaching. She then taught at the University of Baltimore where she was a fellow. She also taught at the University of North Dakota for two years, where she started an immigrants right section for their clinic and then joined the Wayne faculty in July of 2017.
Balgamwalla said she had a very enriching college experience when she was attending a women's college. She says she enjoyed being in an environment where women were always the majority and the faculty were split 50/50 male-female. The college intentionally hired female faculty in fields where women are typically underrepresented.
 "That gave me a strong perspective on gender and the importance of gender and identity, which is something that influences my scholarship," says Professor Balgamwalla.
Balgamwalla said  she feels the U.S. is uncharted territory when it comes to the current U.S. climate regarding the women's movement.
"I never thought anyone would lose their job over it especially someone who is high powered or a talent, it seemed like something people were sadly going to have to deal with because there were so many interests caught up against hearing survivors," said Balgamwalla. "I feel like there has been a seat change and hopefully people feel empowered to make decisions that take the harm done seriously, and I hope this means a lot of people will not have to suffer in silence."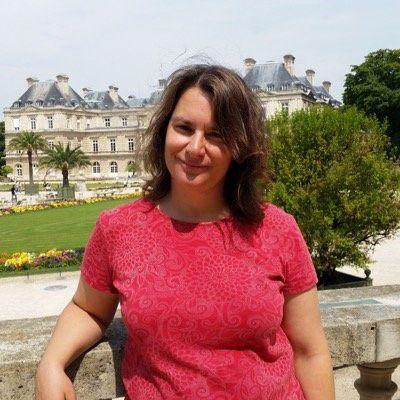 Dr. Janine Lanza
Dr. Janine Lanza is the Director of the Gender, Sexuality and Women's studies program at Wayne State. She received her Ph.D. from Cornell in history and specializes in French women's history.  She started with Wayne roughly 15 years ago. The focus of  Lanza's research and education has centered on women's history and many of the classes she teaches are in relation to women's history as that is where she said her interests lie.
"As a woman I was interested in knowing about people like me in the past," says  Lanza.
She believes teaching is a well-balanced way to approach the questions that interest her. She remarked about how research is a very solitary activity and being in a classroom and being able to have debate within the class is exciting.
"The classes are now very well enrolled, there's no question within the past couple years there has been an uptick in interest and enrollment in what we're offering. I hope students take gender and women studies in their gen education requirements," says Lanza.
 Lanza says understanding gender, understanding how gender works in society, how it has functioned in the past, gives someone a lot of perspective in understanding the world at large but also in the workplace.