"White Boy Rick," which hit theaters Friday, tells the story of Richard Wershe Jr., a Detroit teenager who was the youngest FBI informant in history.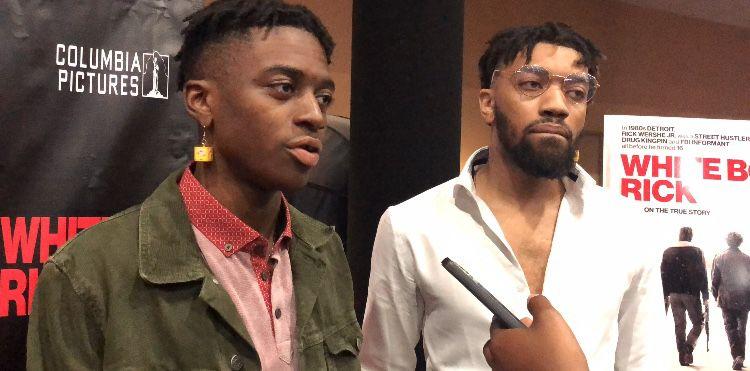 Rising actor Richie Merritt stars as Wershe — more commonly known as White Boy Rick — who turned to selling cocaine once the FBI no longer needed him and was eventually sentenced to life in prison but was paroled 30 years later.
Director Yann Demange said the film is about a family trying to survive during what he called "a tough time" in Detroit's history.
Wayne State University media arts professor Karen McDevitt saw the movie at its premiere at the Toronto Film Festival. She said she "did not want to see or like the movie" and thought it wouldn't be worth her time.
Despite her skepticism, McDevitt said she enjoyed the movie.
"I really liked it," said McDevitt.
She said she was impressed by Merritt's debut acting performance.
WSU film major Miles Reuben said he's learned how to examine a movie deeper than at face value.
"I look for emotion, feeling and meaning through cinema," Reuben said. "Lighting and camera angle add meaning to a story."
Both Demange and McDevitt agreed that one of the most powerful scenes in the movie was when Richard Wershe Sr., a single father who supports his family through selling guns to local drug dealers, picks up his daughter Dawn from a drug house. The scene takes place in a dark, narrow hallway with a dramatic yellow light illuminating the actors.
"(It's) one of the scenes I'm proud of. We're trying to capture the mood, tone and emotion of the scene," Demange said. "(We're) basically trying to enhance the inner journey of the characters at the time."
White Boy Rick is currently being played at major theaters across Michigan.