The Arab Community Center for Economic and Social Services hosted a COVID-19 vaccine clinic at its headquarters in Dearborn on Thursday, March 11 through its partnership with Meijer.
ACCESS has been active in supporting community needs throughout the pandemic, said Mona Makki, ACCESS Community Health and Research Center director. Arab American communities in Dearborn face language and cultural barriers, as well as technology issues, which hinder vaccine accessibility. 
The clinic was motivated by a desire to ensure vaccine equity, said Mona Abdallah-Hijazi, ACCESS Community Engagement Manager. ACCESS has been active in helping residents register for vaccination appointments, as well as education and community outreach. 
"I think it's very important for community organizations to be able to have the ability to do this because if we want to successfully reach people who are most vulnerable, we have to center the people that are most vulnerable," said Madiha Tariq, ACCESS CHRC deputy director. 
Community organizations like ACCESS leading vaccination efforts will have a positive impact, she said.
"I think that what we are doing today is proving that if we want to work on health equity in this country, we really need to decentralize health," Tariq said. "We need to shift the power when it comes to health to the hands of the community members."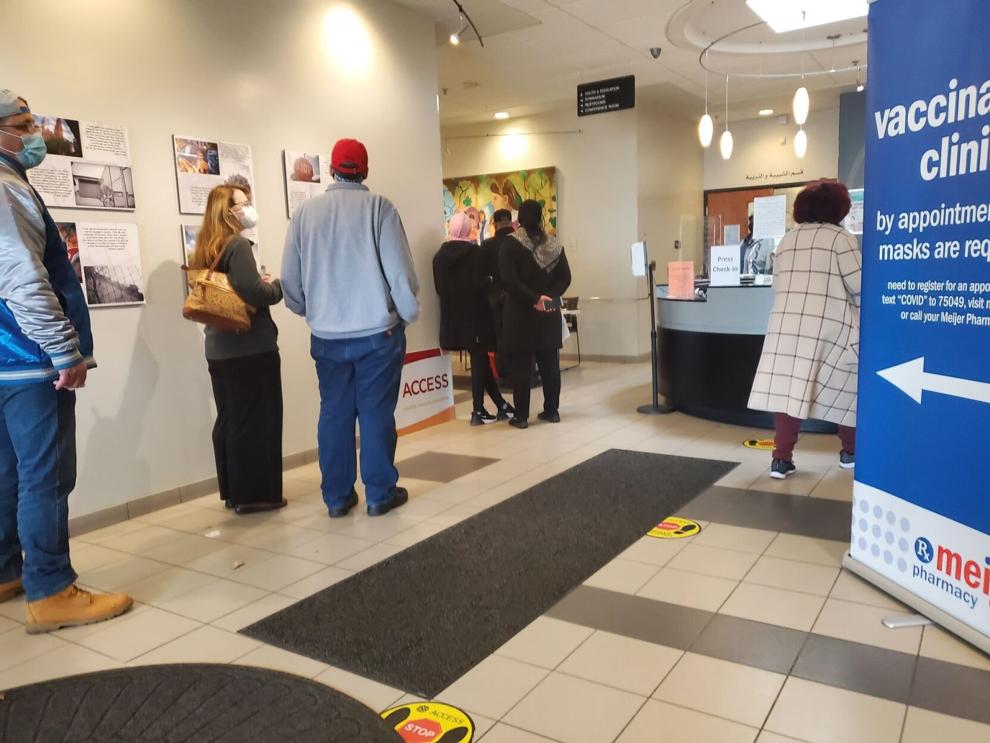 ACCESS' role as a trusted community resource is crucial in the vaccine rollout, she said. Many residents rely upon the organization due to longstanding trust issues with other institutions.
"We have people coming in today, you know, that could've gotten their vaccine elsewhere, but they waited till ACCESS was offering it because with us they find a safe haven and they have trust," Tariq said.
ACCESS got approved by state and local officials to host the clinic, Makki said. They then contacted organizations in search of a vaccine supply and were pleased to be able to work with Meijer. Blue Cross Blue Shield also participated in the clinic. 
President of the Wayne State National Arab American Medical Association NextGen Chapter Malaak Elhage said she was pleased by the clinic's impact. 
"I felt this was crucial within our community because there was a lot of confusion. There was a lot of hesitancy for Arab Americans to get the vaccine," Elhage said.
Community member Dennis Olshavsky said he's looking forward to safely gathering with family once he is fully vaccinated.
"It's awesome, it's absolutely awesome man," Olshavsky said. "I've got a bunch of grandkids who I haven't spent much time with and daughters and I'm excited. Five weeks from today I'll be with them."  
Makki said approximately 1,500 people were vaccinated at Thursday's clinic and over 5,000 registered. Demand was so high that ACCESS phone lines crashed multiple times leading up to the event.
"This is what ACCESS is about, making it accessible for community members, making sure that they get the resources that they need and that they deserve," Makki said.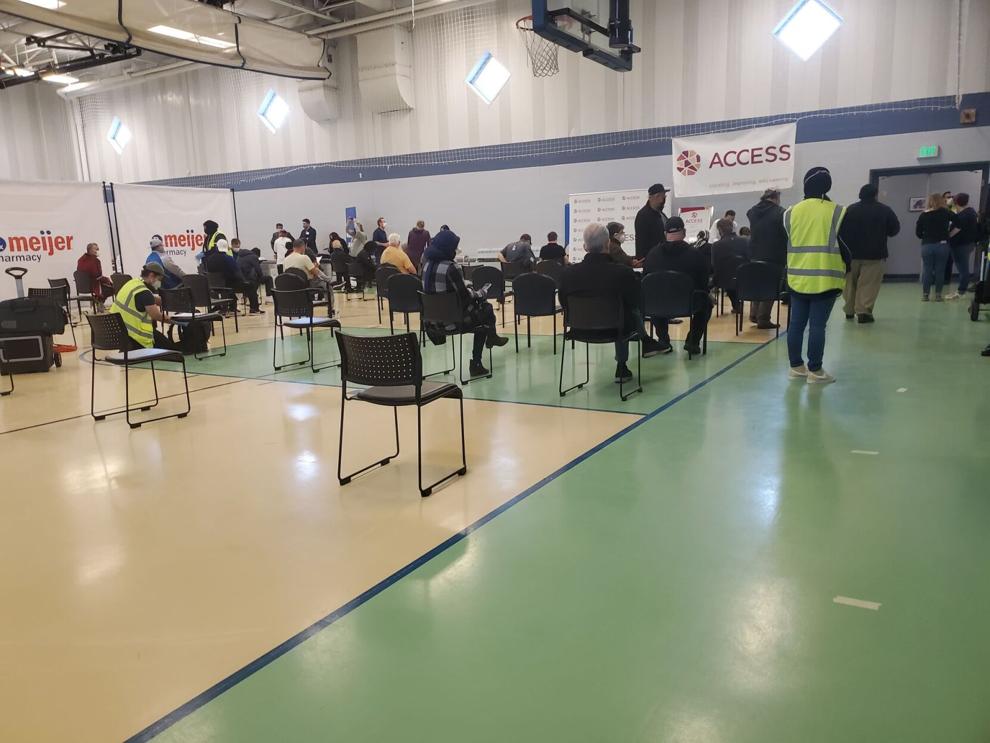 Meijer pharmacist Mona Charara said she appreciated the opportunity to support her community.  
"For me to come here and use my Arabic speaking language skills and making people more comfortable with getting a vaccine from somebody that looks like them, speaks the same language as them, is very important to me," Charara said.
According to the Centers for Disease Control and Prevention, COVID-19 vaccines are a safe, effective tool in preventing severe illness.  
"From what we're learning, the scientific data is that these vaccines are safe. Vaccination is just not about yourself, it's about keeping everybody around you safe," Makki said.
Community member Iskander Ibrahim said he encourages others to get vaccinated.
"It's everywhere, the sickness is everywhere. The disease is everywhere," Ibrahim said. "You have to protect yourself."
Vaccine hesitancy among Arab Americans could be in part due to language and cultural barriers, as well as misinformation, Elhage said. Abdallah-Hijazi said she encourages those still uncertain about getting vaccinated to reach out to ACCESS. 
"I say, you know, first call us, educate yourself, test out some information, resources that are available and be positive," Abdallah-Hijazi said.
While hesitancy is a concern, Tariq said there hasn't been enough focus on accessibility issues. Getting the community vaccinated will require continued outreach, she said. 
"Our work doesn't end after these lines end, our work actually begins after that because we need to start building trust in those communities that have not come in today to get vaccinated," Tariq said.
Makki said ACCESS and Meijer have another clinic on March 18. ACCESS will also be hosting a COVID-19 vaccine town hall on March 24 for residents to get more information.
---
Jenna Prestininzi is managing editor of The South End. She can be reached at managingeditortse@gmail.com. All photos were taken by Prestininzi.