Wayne State language programs are struggling to raise student enrollment. The decline in enrollment poses numerous problems for professors, programs and students who are interested in various languages.
"Enrollment is down 20 percent in the college," said Anne Duggan. "Enrollment in languages is in sync with enrollment in the college."
Duggan is a French professor and Chair of the Department of Classical and Modern Languages, Literatures and Cultures. There are 15 languages offered at WSU, according to the university's website.
According to a report by the Modern Language Association of America, the decrease in language enrollment is not exclusive to WSU. Nationwide, student enrollment in languages other than English decreased by six percent from 2009 to 2013. In Michigan alone, the decrease was 12.7 percent.
Enrollment declines in the languages department are related to tuition hikes, budget cuts and population declines in Southeast Michigan, Duggan said.
"The smaller languages have been hit the hardest," Duggan said. "Russian, Polish and Greek are the most affected at WSU."
The department has yet to lose any full-time faculty and has seen small enrollment increases in its Arabic and Spanish programs. However, Italian professor and CMLLC Associate Chair Elena Past said enrollment declines have affected part-time staff.
"Sometimes part-time faculty get cut," Past said.
However, the amenities offered to language students are not at risk.
"Faculty has taken it upon themselves to make sure students have opportunities," said Chris Clark, a CMLLC academic advisor. "We are not taking a back seat on this."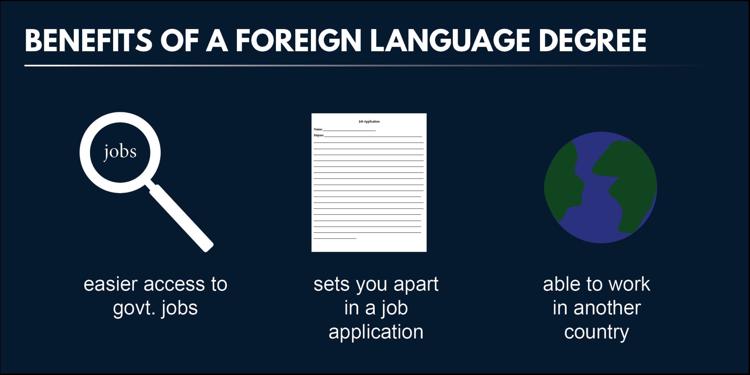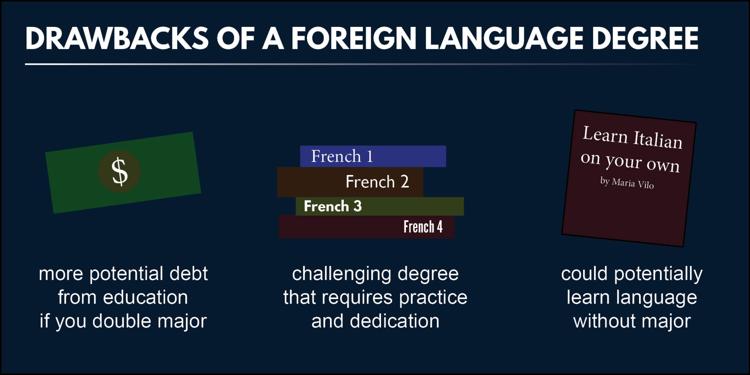 The department has focused on increasing its high school recruitment efforts and highlighting the global benefits of language learning through social communities and campus events.
From Russian tea gatherings and global hangouts to scholarships and study abroad programs, language students have dedicated support systems in and out of the classroom.
However, attracting new students goes beyond travel and financial incentives. It's about connecting students to cultures and languages at home.
"France is the fourth largest investor in Michigan," Duggan said. "There are French alliances throughout Detroit and Grosse Pointe."
Michigan is home to a chapter of the French-American Chamber of Commerce, a nonprofit dedicated to the improvement of economic, commercial and financial relations between France and the United States, according to the chamber's website.
According to a report from The Bureau of Labor Statistics, STEM jobs are projected to grow by 2022 and offer higher salaries of $55,000 and up.
However, Past said there is still high pay in language degrees.
"You should have language as a double degree," Past said. "Political science and Italian and German and engineering are common." 
According to a report by New American Economy, online job postings including "high prestige" positions in finance and engineering target bilingual workers. However, Clark said attracting new students isn't about popularity.
"I don't entice students with careers, but I do tell students it makes them more marketable," said Clark. "We are in an interconnected economy, yet we don't see that learning about cultures is important. People are going to have to learn another language."
---
For more information or questions on how to enroll in the languages department, contact languages department advisor Chris Clark at chris.clark@wayne.edu.