As COVID-19 cases increased, Michigan and several other states halted many aspects of daily life to slow the spread of the virus. 
Exercising indoors has been hindered, but gyms and their patrons are adapting. 
Gyms have taken advantage of technology to replace in-person interaction, while still engaging their members. Since early March, Wayne State's Mort Harris Recreation and Fitness Center has provided 22 virtual classes every week. 
"That day we closed down, we immediately went to plan for online classes on the idea of obviously hybrid fitness and personal training and things like that, you know, person to person interaction," said Robert Latva, Wayne State associate athletic director. "What we try to do is offer as much as we could online."
A federal judge ruled earlier this week that Michigan indoor gyms may open on June 25, following safety guidelines required under Gov. Gretchen Whitmer's executive order, according to the Detroit News. Whitmer is planning to appeal the decision to the 6th Circuit U.S. Court of Appeals. 
A longer wait may be in store for fitness enthusiasts, but many are thinking outside of their gym membership plans. 
Apart from being the WSU's lead applications technology analyst, Minh Ha is also an avid climber at the Mort Harris Recreation and Fitness Center. 
"Knowing that there was gonna be a lockdown, that's what motivated me to build the wall," Ha said. 
Ha said the wall is his solution for not being able to utilize facilities on campus. He constructed a climbing wall in his home with material, ingenuity and space — finding a way to continue climbing.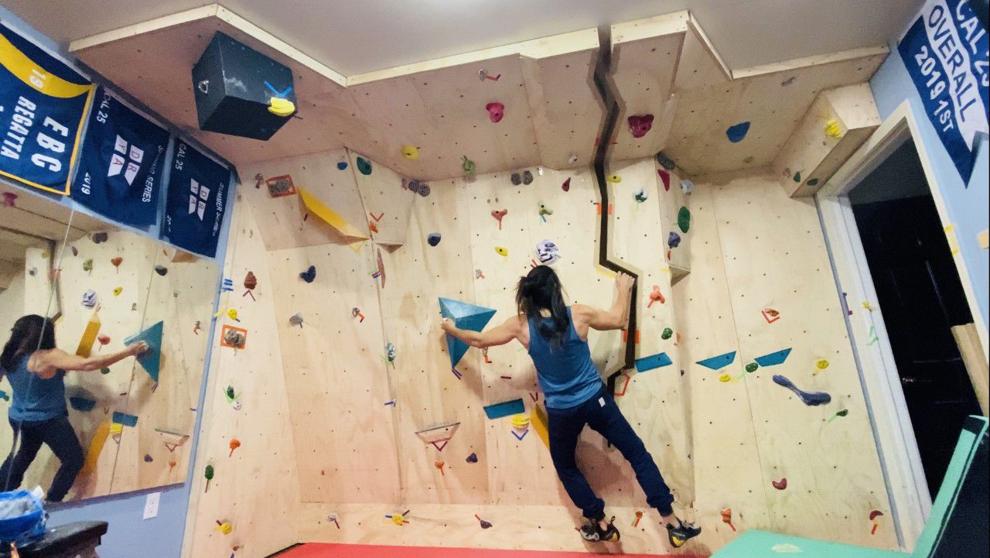 "I'm part of the Wayne State Climbing Club and we had a couple of trips planned for spring and summer, but with the lockdown we didn't have a chance to climb anywhere," he said.
With help from the internet, sophomore psychology major Aliyah Anchrum has also found ways to stay active at home, she said. 
"Right now I've been loving the follow-along workouts from YouTube and surprisingly enough, the TikTok workout videos," Anchrum said. 
She said she's an occasional gym attendee, but prefers to exercise within the comfort of her own home.
Anchrum said the stay-at-home orders have helped her implement a healthy lifestyle. 
"Honestly, quarantine has strengthened my exercise methods," she said. "I have much more time now, so I've made it a habit to work out every day or every other day."
Until more information is known about COVID-19, Latva said he expects much of the way the world and gyms operate to happen online. 
"The virtual world is very much our normal going forward for quite some time," Latva said. "It is going to be our new norm I think for until we get this pandemic under control and we allow for productivity again."
A schedule of online workout classes can also be found on the Mort Harris Recreation and Fitness Center website. While indefinitely closed, more information will be posted when available. 
---
Alanna Williams is a contributing writer for The South End and can be reached at alannawilliams@wayne.edu.
Photos provided by Minh Ha.