This article originally appeared in The South End's Winter 2019 Back to School print edition.
Freshman film major Adrianah Tucker says she has struggled with depression for years, and her pet birds are a source of support that help her through her tough times.
"I have struggled with depression since I was 14," Tucker said. "My birds help me stay calm and give me something to care for. They help me cope when I'm in a dark place."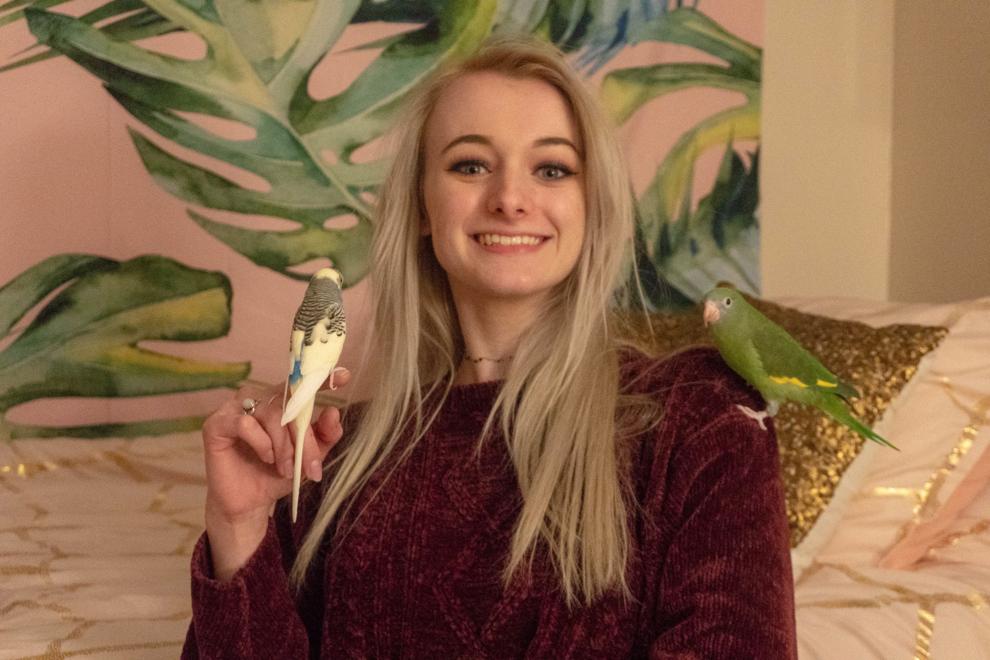 Students living in Wayne State residential halls are not allowed to have pets — with the exception of emotional support animals.
According to WSU policy, an emotional support animal is a companion animal that provides a therapeutic benefit to an individual with a disability.
"Emotional support animals are not restricted to dogs or cats," said WSU Disability Specialist Cherise Frost.
However, there are limitations to what types of animals can be approved for dorm life, Frost said.
"A boa constrictor or a Great Dane would not be approved because they would not be appropriate for housing," she said.
Emotional support animal registration is processed by Student Disability Services, which probes legitimacy of need, qualifications and documentation. Students with support animals must register every semester, said Kelly Thacker, associate director of housing operations.
Tucker has two birds living in her single Atchison Hall room — Brobee, a green and yellow canary winged parakeet, and Buddy, a white, blue and yellow budgerigar.
"My birds are my family. They (help) me feel more at home while I'm at Wayne State," Tucker said.
Freshman business management student Tara Serafini says she struggles with anxiety and mood disorders.
"I get periods where my mood and energy dip so low that it's hard to make myself get out of bed," she said.
Serafini lives with her 45-pound black lab and greyhound mix, Worm, in Towers Residential Suites.
"Worm helps — she gives me a reason to get out of bed and gets me out of my thoughts when they're getting too negative," Serafini said. "She helps me function like a normal human being."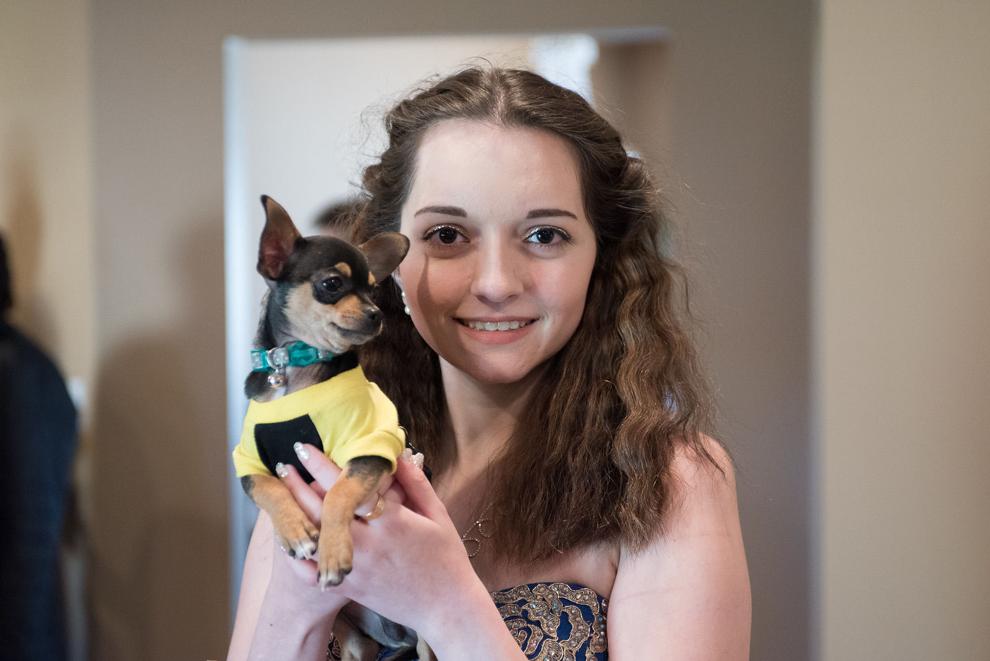 Freshman pre-nursing major Athena Syed said her five-pound Chihuahua, Bruno, is there to comfort her when she's feeling low. Syed said that Bruno has made her transition to college easier.
Per Housing and Residential Life policy, roommates of residents with therapy animals must sign an agreement to live with the animal.
Serafini said her dog has a great relationship with her suitemates.
"All three of my roommates adore her," Serafini said. "When I'm in class she loves to sleep on the couch under a blanket with whoever is home."
Syed, who has no roommates, said Bruno enjoys spending time with her neighbors.
However, some students with emotional support animals said there is some stress that comes along with having an animal in a college dorm or apartment.
"Sometimes, when I'm taking (Bruno) outside, it can get overwhelming," Syed said. "People stopping and asking if they can pet him makes me a bit uncomfortable."
Serafini faces a different challenge with Worm.
"One difficulty I face is feeling like I never spend enough time running her around outside, even on the days I take her out," she said.
Tucker worries that her birds might be a nuisance to her neighbors.
"Brobee likes to scream a lot. I am used to it, however, I worry that my neighbors get annoyed," Tucker said.
Some students have misused the emotional support animal system to allow them to have a pet, Frost said.
"Unfortunately, people are finding loopholes when they find medical professionals who will sign off on them having an (emotional support animal), though they don't have a need for them," Frost said.
Serafini said it's sad that people cheat the system because they want their pet with them.
"It makes others look down on emotional support animal owners or not take the impact they can have for a mentally ill person seriously," Serafini said. "Emotional support animals can have such an immense, real impact on someone's life."