To close out Women's History Month 2019, TSE will be publishing an article every day this week that highlights the accomplishments and goals of a featured Wayne State Warrior.
A lover of independent and realism films, freshman Sydney Ostrander knew she would study the art of film since she was in elementary school.
"I just don't think I could be happy in anything else," she said. "I never really liked school, and I don't think I would have been interested in anything except film."
Ostrander remembers when she was 7 years old and being given a camcorder as a present. She would spend days with her friends recording skits and drawing pictures as the transitions between scenes.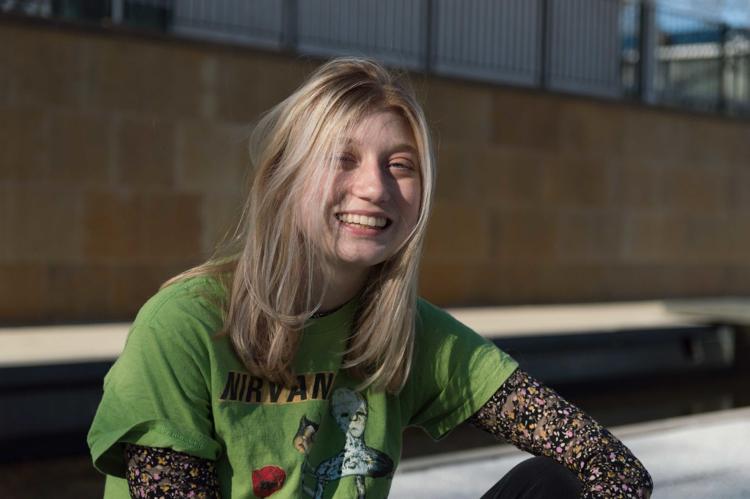 "I feel so bad for my friends. I would force them to get in front of the camera and do little skits," she said. "I just had so much fun doing those little projects. It carried out to high school and now to college."
When she first came to Wayne State, she dreamed of being the next Gia Coppola or Greta Gerwig. However, after taking a few classes and working as an intern, she realized her passion revolved around the cinematic creative elements that reinforce a movie's narrative.
"I started off wanting to be a director because I didn't really understand everyone's role on set. You don't really understand until you're actually on a set and watch what everyone is doing," Ostrander said. "As soon as I started working on sets, I found myself driven to set up the scenes. This made me to realize that I want to be a cinematographer."
Ostrander said cinematography is one of the most crucial components in a movie. It can make or break the whole film, and it's an imperative element when setting the scene that requires powerful creativity.
"My favorite part of a movie has always been the visuals, basically what you can see when watching a movie," Ostrander said. "Everything you see is planned out. It's not on a whim, everything has meaning and it's really interesting, especially when you study what those meanings represent."
She's worked on many sets for Eightfold, a Detroit-based video production collective. Ostrander started as a production assistant, which she said was a glorified title for being the intern who fetches water or coffee.
Despite the grueling intern work, she said the experience was eye-opening and made her definitely appreciate her film classes more. As a creator, she said her style of cinematography is attention-grabbing and creatively chaotic.
"I have ADHD and sometimes I have a really hard time paying attention to movies because some shots are just so boring," she said. "But movies that really keep me intrigued are the type of movies where their shots are always different. Throughout the whole film, each shot is really creative and that can really draw people in. This is what I would like my style to be."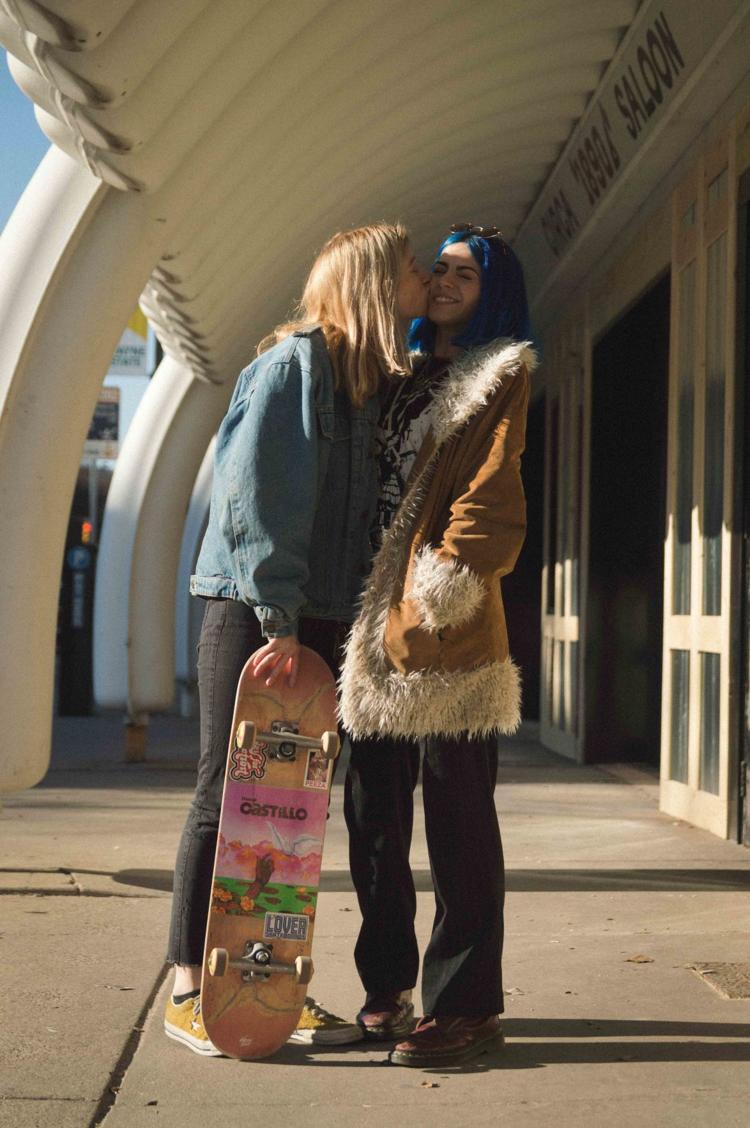 Out of the many projects Ostrander has worked on, her favorite thing to film is simply her friends.
"I have a camcorder, and I just like bringing it around and recording my friends," she said. "I know it should be more production based, but you can catch such great footage from recording your everyday interactions. I also just love watching the memories I made with my friends on film."
As an LGBTQ woman, Ostrander knows the industry is tough — especially for minority women. The lack of female directors has resulted in an inaccurate depiction of women on screen.
"In art, you draw from your experience from the world around you. Art shows how people go through life and what their perspective is," Ostrander said. "However, the percentages of women of color or LGBTQ women in directing positions becomes even smaller. It's such a slim category of directors who are not white men."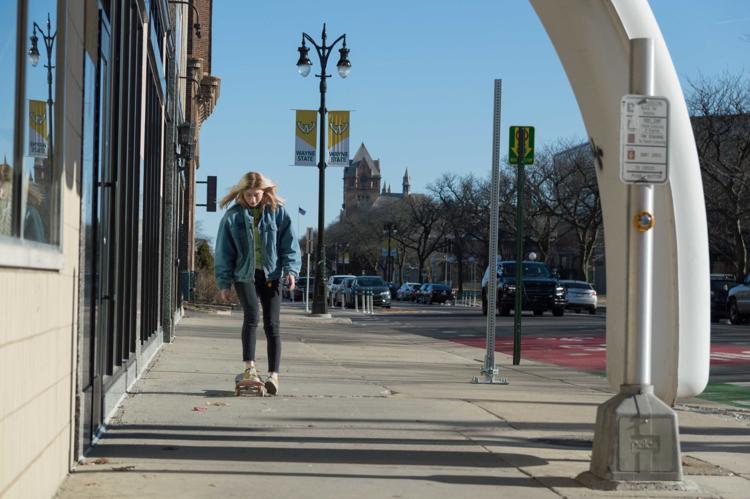 Currently, Ostrander is spending her days finishing the semester and trying to gain as much experience as she can. For women who are aspiring film majors, she recommends cultivating as much intern work as possible. But she urges students to not lose creativity and passion in exchange for appeasement.
"Utilize your resources and take what you can get in terms of learning. Take people's advice, but don't let people dictate what you make," she said. "That's something that has always affected me. I sometimes care so much about what other people want that I end up creating projects that I'm not passionate about. But remember, sometimes you can't care about what others think, make sure to create from your heart and just do your own thing."
---
Slone Terranella is news editor of The South End. She can be reached at gh7510@wayne.edu. Photos by Jonathan Deschaine.