Wayne State's Board of Governors held their meeting in the McGregor Memorial Conference Center June 21, approving a tuition increase of 3.2 percent and the Campus Master Plan framework.
Despite board members, Sandra Hughes O'Brien, Michael Busuito, Dana Thompson and Anil Kumar not being present, the WSU general counsel determined the present board members were enough for a quorum.
Board Chair Kim Trent said it's not ideal whenever they have to increase tuition, but there isn't much funding coming from anywhere else.
"We only have two sources of revenue," she said. "It's unfortunate to have to put this on the individual."
According to a news release by WSU, the BOG approved a corresponding 3.2 percent increase in financial aid to offset the tuition increase. The increase in financial aid will equate to $2.9 million for the year, which brings WSU's annual institutionally funded financial aid to $81.7 million in total.
At a June 7 Student Senate meeting, Assistant Vice President of the Office of University Budget Jeff Bolton said since 2011, the total funding loss for WSU is $32.1 million. In 2011, public universities in Michigan received a 15 percent budget cut, and WSU is still $11.8 million short of its pre-2011 state appropriation funds for 2019.
"Higher ed has seen some drastic cuts ever since that recession hit," Bolton said. "Because of these cuts, we depend more and more on tuition and fees to run our university."
Student Senate President Stuart Baum said the Senate voted against the tuition increase but were outvoted by the board.
Baum said at a June 20 Senate meeting it's a tough decision to increase tuition.
"It's always a hard decision, it's been a hard decision for the years I've been on the Senate," Baum said. "We had to think critically about it and think strategically about it."
New parking rates were approved at the meeting with student rates remaining the same. Rates for faculty and staff increased 3 percent, and visitor and leased parking rates are to increase by 4 to 6 percent, according to the proposal.
Campus Master Plan
The framework for the Campus Master Plan was approved by the board as well. According to the proposal, the plan is to be used as a guide for campus development over the next 10 years.
"This is a framework rather than a prescriptive or didactic plan," said Co-founder of DumontJanks — the campus planning and design firm hired by WSU —Gregory Janks. "It's a series of methods, ideas and principles to better execute the decisions."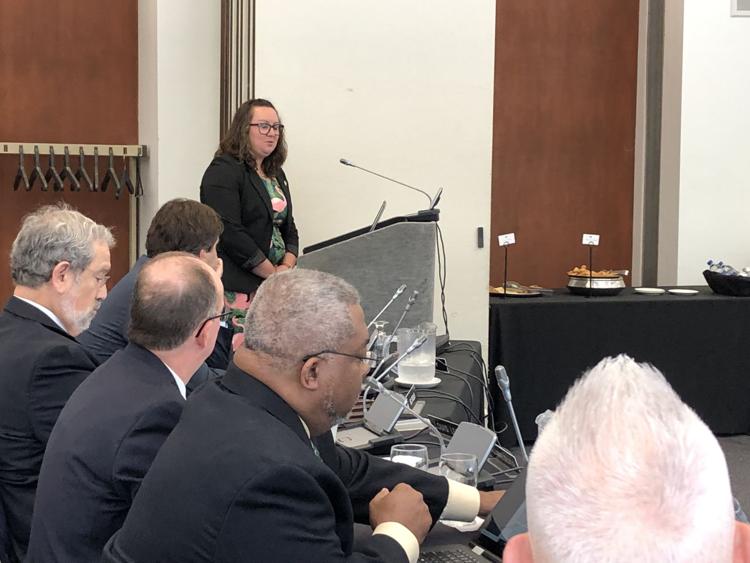 The plan suggests condensing Anthony Wayne Drive and Warren Avenue, along with adding more green space to the campus. The plan calls for a pathway to be created to connect Prentis Hall and the Detroit Public Library, as reported by The South End.
Other affairs that happened during the meeting:
BOG approved a lease with Detroit Hotshots WSU, LLC, which will be doing business as Beyond Juice in Anthony Wayne Apartments

BOG approved $225,000 to conduct a study that will look into renovating State Hall

BOG approved establishment of a Bachelor of General Studies program

The BOG approved the establishment of multiple endowment funds and dissolved the Mark "Doc" Andrews Endowed Athletic Scholarship Fund
---
Susana Hernandez is managing editor of The South End. She can be reached at susana.hernandez@wayne.edu.