Finding time for creativity during college — in between cramming for exams and writing last-minute papers — can be difficult, but a handful of Wayne State students maintain personal blogs where they explore topics like fashion, self-improvement and physical health. 
1. Zunaira Jilani 
Instagram:@zunijilani
Business:@zudo.co
Zunaira Jilani is a WSU graduate student studying health and social psychology. She blogs using her personal Instagram page and her website, thephdream.com, about sexual violence. Jilani also offers guidance, mentorship and resources to other students pursuing the same field of study. 
"When I was applying to my (doctorate) program, I didn't know anyone who was doing this. I had no one to guide me or to help me," Jilani said. "One of the first reasons I created this blog is to talk about that process and put myself out there for those in undergrad or thinking of a (doctorate) program. I want to be that mentorship for people because I really wish I had that."
Jilani's research focuses on sexual assault, victimization, prevention and perpetration with a focus on the South Asian and Arab American Muslim communities. She said her interest in this topic stems from its taboo nature in those communities. 
Jilani is currently researching victim blaming within those communities. She said victims of sexual violence in these communities are being blamed just for having went through an assault. 
"I want to try to dispel some myths and raise awareness because this is more common in our community than people think," she said. "Just because we shove (sexual violence) under a rug and don't talk about it, doesn't mean that it's not happening." 
Along with her blog, Jilani and her fiancé started a business called Zudo. Launched about a year ago, the business sells unisex jewelry inspired by Middle Eastern culture.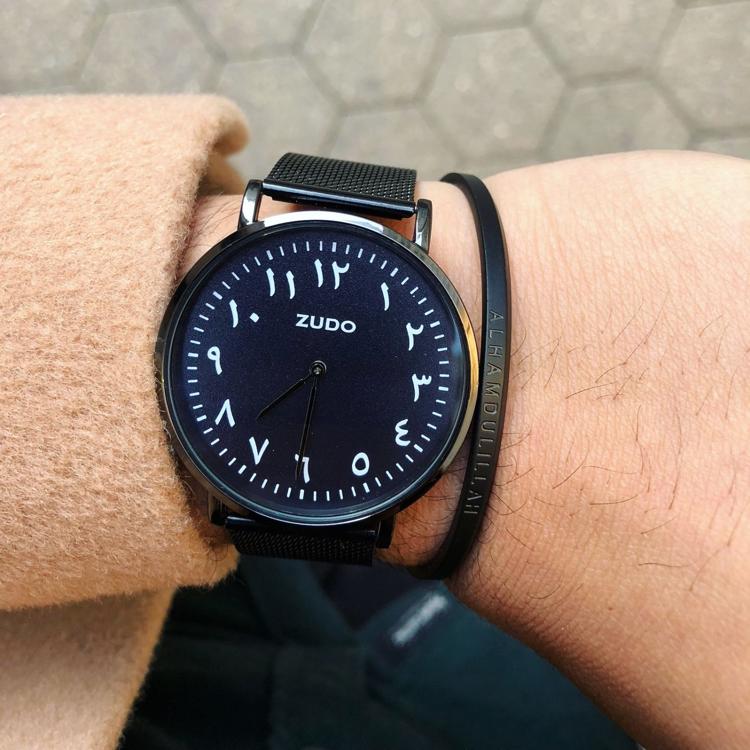 Ten percent of the proceeds go to HEART Women and Girls, a Muslim-led organization which offers "culturally and religiously sensitive" information about sexual health and sexual violence, according to its website. 
She said that Zudo is working on attracting more men belonging to the South Asian and Arab-American Muslim communities to purchase their products in hopes of educating them on sexual violence.
2. Gurbani Bedi
Instagram: @gurbani.b
Website:www.gurbanibedi.com
Gurbani Bedi is a senior majoring in economics and minoring in design, with a pre-medical focus. Bedi's blog focuses on fashion, skincare and makeup routines.
"I try to make it authentic to me and what I like, but the main (purpose) of my blog is promoting confidence and being the best version of yourself," Bedi said. 
She says she believes fashion and medicine coincide when it comes to being healthy. 
"It's crazy how a simple article of clothing can really enhance your confidence," she said, "You can only be at your prime if you're at your healthiest physically and mentally."
Bedi recently worked with TJ Maxx on its Maxx 50 challenge. She took over the department store's Instagram page and curated $50-and-under TJ Maxx outfits. She's also a brand ambassador for the Lash Lounge, and was invited to the 100 Blogger Bash with Femology Detroit on Nov. 4. 
Along with fashion and makeup, Bedi has another passion: Dance. She's captain of the WSU Warrior Jakarta, a Bollywood dance team that competes across the country and she shares that journey with her followers.
Bedi said it was a little hard to start blogging, but it got easier once she realized the purpose behind her posts. 
"If you want to (blog), you should just go for it. If you have a purpose with it or you're trying to promote something, then you might as well (start a blog)," she said. "If anyone tries knocking you down, it says more about them than about you."
Bedi said she sees herself blogging throughout medical school, once admitted, and hopes to start her own skincare line soon.
3. Souad Chedid
Instagram: @souadfitness
Souad Chedid, a junior pre-physical therapy and kinesiology student, transferred to WSU this semester from Henry Ford College. 
Chedid said she began to post her workouts on Instagram while working at Crunch Fitness in Dearborn about a year ago. Her blog consists of educational fitness photos and videos on how to perform certain workouts, with captions detailing what muscles are affected as well as updates on her personal progress.
"Sometimes I'll post motivational stuff, and sometimes I'll post funny gym memes," she said.
Recently, Chedid set a personal record and is able to deadlift 315 pounds and has lost around 30 pounds in the last two years, she said.
She said she wants to help those looking to lose or gain weight and gain confidence. Chedid said she wants to inspire women and men to pursue healthy lifestyles. 
Chedid said it has been hard to balance blogging with her workload this semester.  
"It used to be a lot easier (to post) when I first started, but then I came (to WSU) and it's been very difficult," she said.