Wayne State community members celebrated Lunar New Year amidst ongoing challenges from the COVID-19 pandemic.
This year Lunar New Year began on Feb. 1 and will last until Feb. 14, marking the year of the Tiger. 
In the U.S, the holiday is called the Lunar New Year, but in China, it's called the Spring Festival due to the start of the spring season, said Director of WSU's Linguistics Program Haiyong Liu.
"It's an occasion for family reunions and friends getting together and cooking good food. There's buildup to the event. Five days before the Lunar New Year the family is supposed to clean up the house gradually and then the most important thing is on the New Year's eve," Liu said. "On the second day you're supposed to visit your family. On the fifth day you're supposed to eat dumplings and then the event ends on the lunar calendar which is Feb. 14 and that brings us to the Lantern festival."
Liu said families will raise a red lantern during the lantern festival, symbolizing good luck and happiness, and eat sweet rice balls.
"Typically we raise red lanterns. In China, we want to have a snowy day during the Lantern Festival," he said. "It's considered good luck when you can see the snow falling on the red lanterns. The snow falling represents a good harvest and the end of the holiday and that we will have a good spring."
Sophomore Nancy Nguyen said another tradition is family elders passing out red envelopes.
"Elders usually hand younger kids red envelopes with money inside," Nguyen said. "It can typically range from $2 to $100, sometimes even thousands. It's to wish good luck and a lot of prosperity."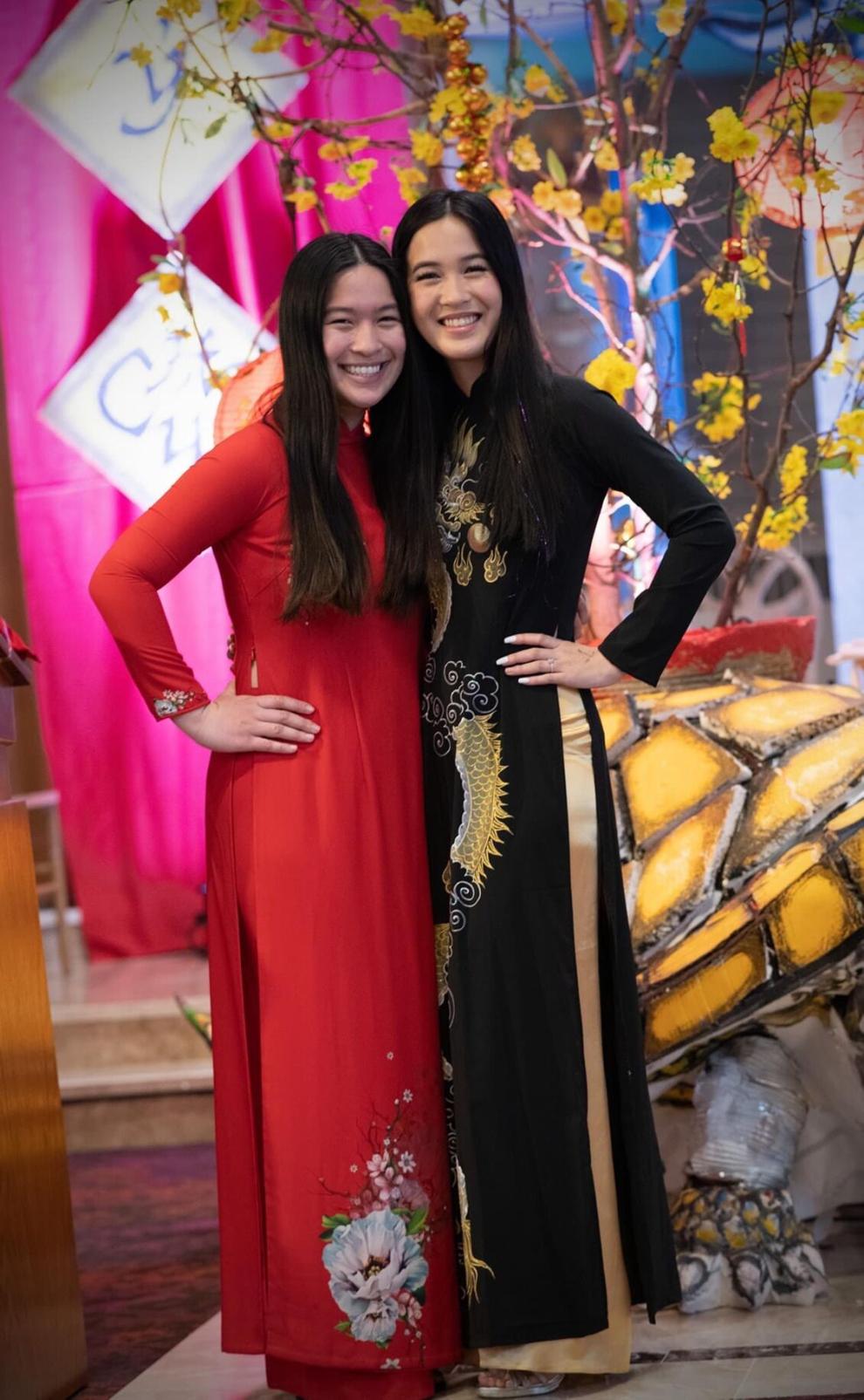 This year Nguyen celebrated Lunar New Year with her family by eating traditional foods, passing out envelopes and playing bingo, she said.
Sophomore Xuan Xuan Tang said the pandemic affected her holiday experience this year.
"Because of COVID I didn't get to celebrate this year or last year," Tang said. "Typically we'd go to whoever has the biggest house and we would eat and celebrate for a day since we're all pretty busy the older we get and we don't see each other as much as we used to."
Tang said she hopes to keep traditions alive, especially once she has a family of her own, because they hold deep meaning to her.
Liu said the recent rise in anti-Asian hate crimes throughout the country has furthered the importance of celebrating Lunar New Year for the Asian American community. According to NBC News, anti-Asian hate crimes increased 339% in 2021 compared to 2020.
"It's something different and new, we didn't have to discuss this before. On one hand it brings more Chinese people together because we feel we are more vulnerable as a community, so we have to strengthen our sense of togetherness and be stronger," Liu said. "On the other hand we feel that we have to do something to let Americans know that we are the same as other immigrants and shouldn't be treated differently."
---
Autumn Bryant is a contributing writer for The South End. She can be reached at gw7950@wayne.edu.
Cover photo by Hannah Sexton, graphic designer for The South End. She can be reached at go0353@wayne.edu.