To close out Women's History Month 2019, TSE will be publishing an article every day this week that highlights the accomplishments and goals of a featured Wayne State Warrior.
The 2018 Women in the Workplace Study concluded women are still less likely to be hired into managerial jobs than men and are even less likely to be promoted into them. However, this Wayne State student is changing the game by being a leader in her own community.
Suchitra Nair is a junior information systems management student who dreams of having her own empire. Her drive and passion for the business field is practically tangible when she talks about her goals and contributions to the field.
Nair is an ardent believer of intertwining female empowerment and the world of business, which she does in her student organization, Global Business Brigades.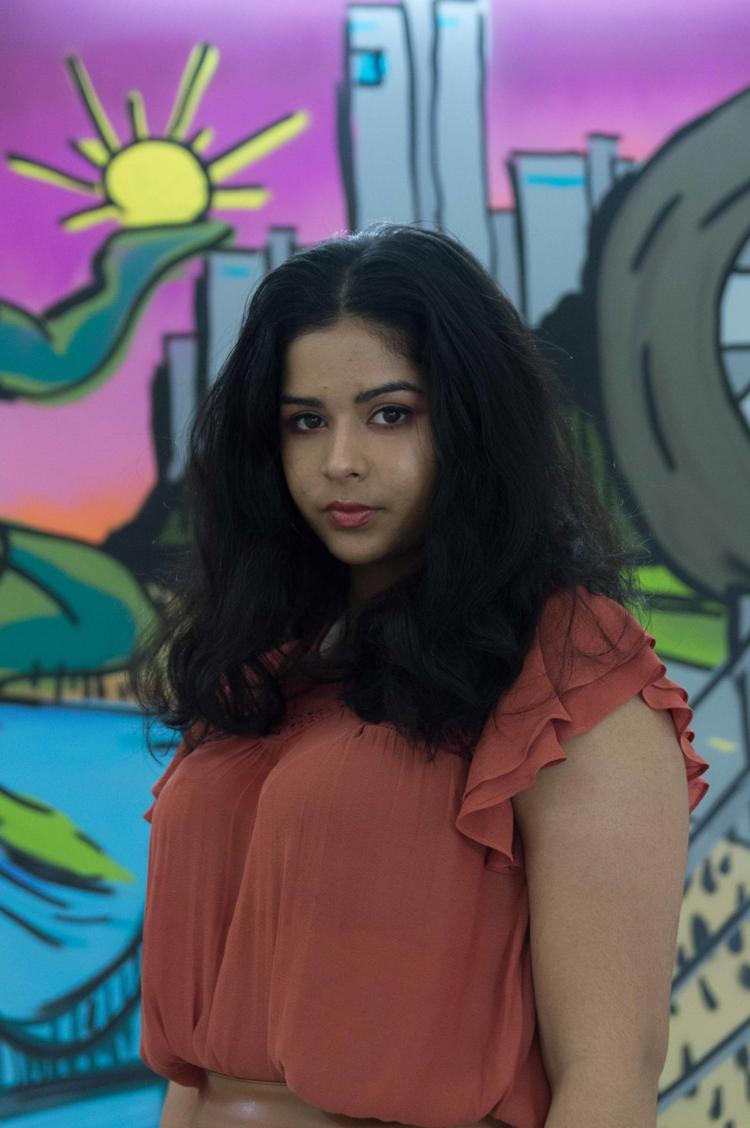 "To me, female empowerment is having the ability to empower the younger generation or building confidence in our communities," she said. "It's important to see the younger generation grow as individuals and to instill confidence within them."
Nair is president of Global Business Brigades, an organization that uplifts and empowers business owners in different countries across the world by building economic opportunity for people through consulting and literacy workshops, she said.
Nair was introduced to Global Business Brigades during a time where she felt uncertain about her career path, she said. Joining the group helped her realize her love of business and helping others.
"I was introduced to GBB (Global Business Brigades) when I was aimlessly walking around Winter Fest. The president of that year begged me to join the organization, because she knew I was looking for something to join and explore, and it looked super cool," she said. "I joined and right away became the education chair because the group was super low-staffed. I was in charge of creating educational curriculum for the micro-enterprises that we visited during our that year's brigade trip."
Last year, Nair and the group visited Honduras where the main focus of the trip was education initiatives. She said the group started from the bottom and worked its way up. The group heavily emphasized the importance of financial literacy.
"The trip shifted my perspective on things because even though I knew of certain conditions and issues that poverty creates. It was really impactful to spread education and teach lessons," she said. "Last year was focused on children and savings. We taught children the importance of saving money. For adults, we focused on teaching how the banking system worked and why it's important to keep your money in a bank. We also taught lessons on loans and interest rates."
This year, Nair is the president of the organization and plans on taking the group to Panama.
"This year, we are developing better curriculum for the community and its business leaders," Nair said. "We develop curriculum that is a holistic approach. It's not like most organizations whose effects are temporary. We develop lessons that provide an ongoing train of support for the sole proprietors that we visit."
Nair said the organization helped to cultivate who she is as a leader, student and business woman.
"This organization is a really good experience to have. It provides you with an out-of-classroom experience and teaches you important skills that every future business leader needs," she said. "The trips teach you how to collaborate with people and how to step up under pressure. Sometimes, you have to give a speech in front of 20 people or have an impromptu, but all of these skills teach you how you be a business leader."
In the future, Nair hopes to work for a company such as Google, but also has dreams of becoming a CEO.
"My dream job is to be my own entrepreneur and CEO," she said. "Out of college, I'm aiming to be a business analyst. I want to make my own empire and start my own consulting firm."
For other women who are studying business, she said having a mentor is instrumental to attaining success. Nair was matched with a mentor through a corporate mentorship program.
"I wanted to be mentored by a woman to know what it's like being in this business as a woman," she said. "In my first meeting with my mentor, I asked her if she felt discriminated against and she told me, 'When you know your stuff then you have nothing to worry about because we are just as capable as men.'"
---
Slone Terranella is news editor of The South End. She can be reached at gh7510@wayne.edu. Photos by Jonathan Deschaine.