The LGBTQ student organization at Wayne State has a new name this year, but their mission to provide support to students of non-normative gender and sexuality remains the same.
Formerly known as the Gay, Lesbian, Bisexual, Transexual and Allies Student Union, or GLBTA, the organization has changed their name to Joining Intersectionality, Gender, Sexuality, and Allies at Wayne or JIGSAW.
Kel Craghead, the secretary of JIGSAW and a junior studying gender, sexuality and women's studies said that the name was changed because, "labels are constantly changing and it's so hard to be inclusive of every identity."
"The GLBTA is super outdated," Craghead said. "Joining intersexuality, gender, and sexuality covers everything."
The co-president of JIGSAW, Marissa Burns a sophomore majoring in communications studies, said that JIGSAW plans to partner with the newly formed Office of Multicultural Student Engagement for Coming Out Week, a national event beginning on Oct. 10.
"We're partnering with OMSE to throw Coming Out Week this year. We're [both] doing movie nights. We're going to have a little coming out celebration in Gullen Mall and a big meeting with a panel of people so you can talk to people about your different identities," Burns said.
Both Burns and Craghead acknowledged that the path to full inclusivity is a process and WSU still has a long way to go.
"In a perfect world there would be full spectrum housing, every student would be able to get ally training, and there would be better labeling for gender inclusive bathrooms," Burns said.
"A lot of public colleges that have housing on campus have specific spectrum housing. You can choose to admit yourself as an LGBTQ student and you can live in a special floor or building that is just for LGBTQ people who are out and feel more comfortable in that environment."
JIGSAW plans to introduce a preferred name policy at the university similar to name change applications at other institutions.
"There are universities that have name change programs, where you can change your name on all your official documents, even if you don't have it changed on your birth certificate. You just have to put in a request," Craghead said. "Usually professors are pretty good about 'I'll call you whatever name you want,' but sometimes, there are professors who don't—which especially for trans people—is super dangerous."
Another program JIGSAW hopes to see implemented is the accessibility of ally training for students, and to push for mandatory ally training for faculty.
"The ally training is supposed to be for students so they're not just saying they're okay with the LGBTQ community, they're actually going to know how to be inclusive of them. How to address someone's gender pronouns the right way, the way to ask people about their name and if they want to talk about coming out to you how you can be the best kind of ally you can," Burns said.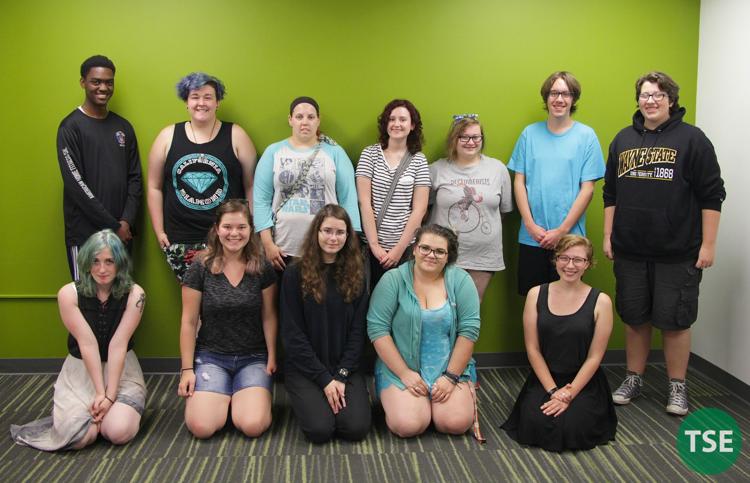 JIGSAW meets every Wednesday from 4 to 6 p.m. in Hilberry B or D in the Student Center. Their office is located in room 361 of the student center.
Follow them on twitter @WSU_JIGSAW or reach out to them via email: wsujigsaw@gmail.com.
---
Contact reporter Amanda Rahn at amanda.rahn2@wayne.edu. Follow her on Twitter @amandarahn3