Wayne State electrical engineering student Chad Gabon, like many other engineering students, says he stands at the crossroads between the auto industry of the past and the industry of the future.
On Nov. 26, when General Motors announced it would cut 14,000 jobs and close operations in five plants across North America — including the Detroit-Hamtramck assembly plant — Gabon learned his father, who works as an electrical engineer at GM, would be laid off.
"It's crazy. He was only about four or five years away from retirement," Gabon said. "I'm not sure if he will be included in the buyouts (they are offering) or not."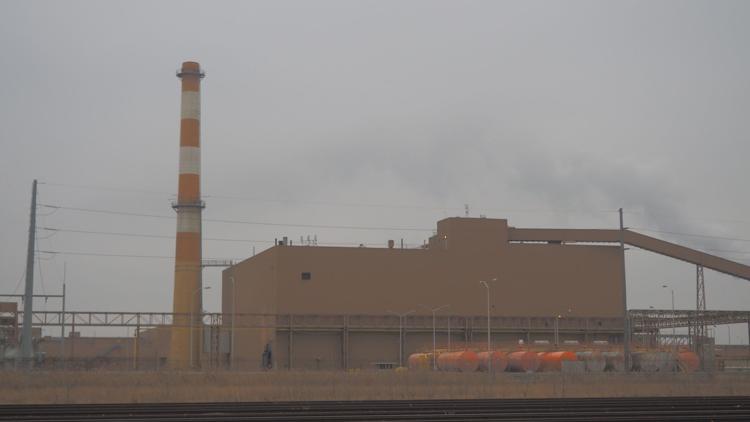 Gabon, an intern at Livonia-based automotive battery company A123 Systems, said that while he isn't sure how General Motors' restructuring plans will affect his career, he isn't too worried. He said if anything, the changes may even be a good thing for prospective electrical engineers like himself.
WSU Business and Labor Professor Marick Masters agrees with that notion.
"Job prospects for engineers are still good," said Masters. "The auto industry is undergoing a major change right now, as is the economy overall. Companies like GM and Ford are moving away from being auto companies and are beginning to focus on technology and services."
Engineers of the future will need different skills than before, Masters said. He added that the industry's focus on autonomous and electric vehicles and large-scale infrastructure projects bodes well for mechanical, electrical, computer and civil engineering students.
"These companies are looking to amend their workforce," Masters said. "We live in a dynamic economy. If I were a student now, I wouldn't take anything for granted. I would broaden myself as much as possible."
Farshad Fotouhi, dean of the College of Engineering, said WSU works closely with industry advisory boards to help prepare engineering students for job markets of the future.
"One of the biggest advantages we (at WSU) have is that we are in Detroit and can work closely with these companies," Fotouhi said. "Mechanical engineering is still growing, electrical engineering is still growing.
"What is changing is the way these disciplines interact and work with one another. The new workforce will not look anything like the traditional one."
Assistant supply chain management professor and former GM employee Hugo DeCompos said companies such as GM try to "get ahead of the curve" when it comes to technology and the economy.
"There are two forces at work behind these changes — electrification and gas prices," DeCampos said. "The challenges of the future are different than the challenges of the past, and this time they want to make changes while they are making profits instead of when they are forced to because of losses."
Still, Masters says students shouldn't take for granted the effect layoffs will have on people's lives and the multiplier effect it will have on the broader economy.
"The rule of thumb is that each job lost will affect six to ten other jobs in the economy," Masters said. "When you do the math for something like the 1600 jobs lost at the Detroit-Hamtramck plant, you're potentially talking about seven to ten thousand people who will be affected."
Easing economic hardships brought on by industry changes is about policy as much as it's about business, Masters said.
"The broader question is what are we going to do as a society to help people who are economically displaced by these changes," Masters said. "Labor, business and government need to come together to make sure that no one has to choose between medicine or food, or an education."
---
Sean Taormina is The South End's breaking news and WSUPD beat reporter. He can be reached at sean.taormina@wayne.edu.