Ambika Mathur, dean of the graduate school and associate provost for Scientific Training Workforce Development and Diversity at Wayne State, has accepted a position at the University of Texas at San Antonio.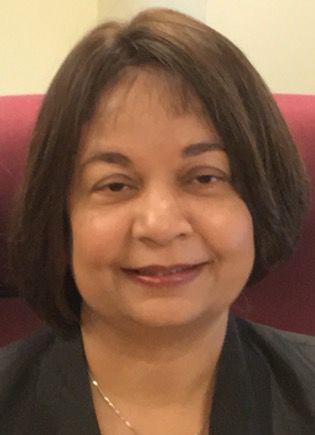 After this month, Mathur will be the vice provost for graduate studies and dean of the graduate school at UTSA. 
Mathur said she and her husband, who works in the Department of Pediatrics, are very committed to WSU and believe in the school's mission. 
"My heart and my soul are in Detroit and Wayne State," Mathur said. "However, UTSA is primarily a minority and urban institution where there is a great amount of potential for doing things." 
During Mathur's time at WSU, she improved the graduation enrollment rate by 25 percent, received a $2 million grant from the National Institute of Health and created a plethora of scholarships and post-graduation programs to enhance career development.
"I incentivized different colleges to create post-graduation programs through different models. My team provided funding that either tweaked or created all new programs so students can go out there and get that next job," she said. "We didn't want a 50-year-old program, we wanted something innovative and fresh that gave our students a chance to compete in the actual job market." 
Mathur has spent the last 15 years at WSU creating different resources to aid students in their academic careers. However, Mathur originally started at WSU as a cancer immunologist, professor and researcher. At one point during her career, Mathur was managing a bustling lab of graduate and post-doctorate students — while juggling motherhood and her teaching position, she said.   
Mathur became interested in workforce development and advocating for diversity after having an epiphany about her career. 
"I stepped out of academia for seven years after I gave birth to my twins," she said. "When I came back I decided I wanted to do something that had a larger impact than just my lab."
Outside of her everyday duties of being a dean, she has a science fiction novel titled "Transplant," and a children's book series titled "Miss Panda." Mathur also is the principal investigator for the $21 million NIH program, ReBUILDetroit, which aims at preparing a diverse body of students for careers in academic research. 
Due to Mathur's work with post-graduation workforce training and her fight to include and represent more minority students in academia, WSU has outranked prestigious universities — such as Harvard — for best practices of graduation rate improvement, she said. 
Mathur said she is leaving WSU with her head held high and is proud of all the work her team has done in the last 6 years. As her last month at WSU is coming to a close, she urges all students — especially those who want to enter research — to shake off the shackles of self-doubt and implement a sense of confidence within themselves. 
"It's not about gender, your age or race. It's about your confidence. You are projecting yourself as the researcher or employee," she said. "For minorities, there may be people who will question your work because of the way you look. You have to get past those comments. Confidence will help you get a job. I want people to believe in themselves and instill this mindset into their lives. Not in an arrogant way but in a realistic way where instead of thinking 'I can't do this," you think 'I can do this.'" 
---
Slone Terranella is news editor of The South End. She can be reached at gh7510@wayne.edu.