With students being among the core voter groups this season, Chelsea Clinton, daughter of Democratic presidential nominee Hillary Clinton, held a press conference to speak in depth about the importance of voting in this election on Sept. 27, National Voter Registration Day.
Clinton said she wanted to make sure that students feel their voices are heard. She said students should remind themselves of how important it is to exercise their civic duty.
"Voting is a very personal thing," Clinton said in a press call. "What I encourage you to do is ask people who are not inclined to vote is 'What issues do you care about?'"
While Hillary Clinton is running against Donald Trump, Clinton touched on differences between her mother's policies and the policies under the Obama administration that affect students today. She said Obama rarely receives the credit he deserves.
"There are several things that my mom wants to address in regards to education policy that would build off of President Obama," Clinton said. "For example, she wants to enable anyone and everyone to index their loan payments as a percentage of their income so that nobody has to make a professional decision to service their debt."
With the elections coming up in November, Clinton said she urges students to take time to learn about each candidate and their differences, especially with regards to climate change, an issue she said she regularly hears students touch on.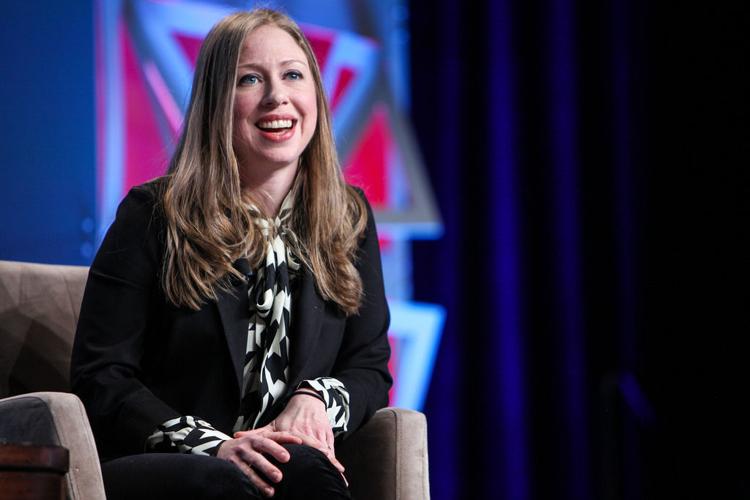 "There couldn't be a more pronounced difference between [the candidates]," Clinton said. "My mom recognizes that climate change is real while Donald Trump has called it a hoax."
For Clinton, she said the recent presidential debate was a big win, but she also said she hopes it was a big wake-up call because their push to get students registered to vote is a reaction to the power of millennial-aged voters, who make up 31 percent of the electorate.
"We are in the middle of a big push to register people and get them to go out and vote," Clinton said. "And I hope that last night's debate demonstrated the clear contrast between my mom and her opponent, and demonstrated what is at stake this November."  
She said students can go to IWillVote.com to register to vote, check voting status or update registration.