Wayne State was declared a smoke-free campus in August 2015. The smoke-free campus signs can be seen littered throughout campus and yet, whether it is cigarettes or vaping, smoking on campus has continued.
Smoking on campus has reduced tremendously since implementation of the policy, Captain Frank Smith of the WSU Police Department said. But WSU students and staff are still frequently spotted violating the policy.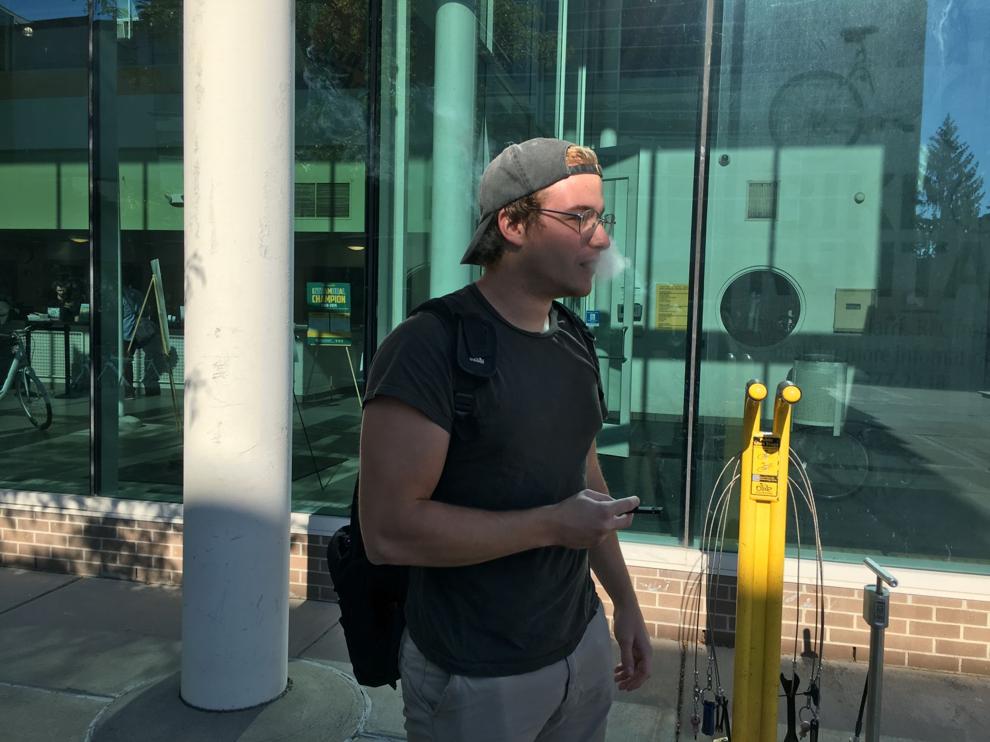 One problem facing the effort to eliminate smoking on campus is students being uneducated on the policy. 
"I know when I was a freshman it was banned," said Milena Koprivica, a junior communications student. "What I heard was that they did it to get money."
Koprivica said she believes that there are no actual consequences for smoking.
"In my class, a lot of people smoke," Koprivica said. "The police don't say anything to us at all because they don't care; they have other stuff to deal with."
Students are often uninformed on what is prohibited by the smoke-free policy. 
"I'm guessing cigarettes and weed (are banned), probably not the vapes," sophomore theater student Dewight Braxton said. 
Use of tobacco and other smoking devices, including vapes and chewing tobacco, is prohibited in all university building and property that extends to sidewalks around campus, according to the Smoke- and Tobacco-Free Campus policy. 
"Enforcing the policy is difficult, because it's not an ordinance violation; it's a policy violation and our officers don't issue citations for policy violations," said Ted Montgomery, WSU's associate director of communications. "We're counting on people — students, faculty, staff and visitors to campus — to comply with the policy and to respect the comfort and safety of the vast majority of people on campus who do not smoke."
A 2014 survey conducted by the President's Task Force on a Smoke-Free Campus found that 60 percent of students, faculty and staff would find WSU more appealing if a smoke-free policy was implemented. 
Although having a smoke-free campus may make WSU a more appealing school, students being uninformed on the policy and lack of enforcement pose as serious obstacles to creating a smoke-free environment.
"We have recently been discussing ways to crack down on violations of this policy, as we often field complaints from the campus community about smokers standing outside of campus buildings and near doors and windows," said Montgomery. "We're exploring new modes of compliance and hope to be able to announce something soon."
For more information regarding the WSU's campus smoking policy, visit wayne.edu/smoke-free