Former gubernatorial candidate Abdul El-Sayed gave a lecture on the nexus between criminal justice and public health on Oct. 17 at the Spencer M. Partrich auditorium of the Wayne State University Law School.
El-Sayed, a medical doctor and public health professional, began his lecture by defining "public health."
"Public health is about place, it's about context," El-Sayed said. "Public health is not about individuals, it's about collectives. It's about populations of people."
El-Sayed said that Detroit is both relatively empty and poor. This can affect public health because businesses like grocery stores may avoid setting up shop in certain neighborhoods.
"If you want a grocery store in the neighborhood, that grocery store has to be able to make money," he said that not enough people would be able to get to the store. "[The city] is not dense enough and people can't get there if they wanted to because there's no public transit, and people don't have access to a car because car insurance is five times the national average." 
El-Sayed cited that very few people in Detroit and Wayne County own cars — generally due to the expense of car insurance — and said that these are factors that prevent grocery stores from opening up in Detroit, keeping the city a 'food desert.'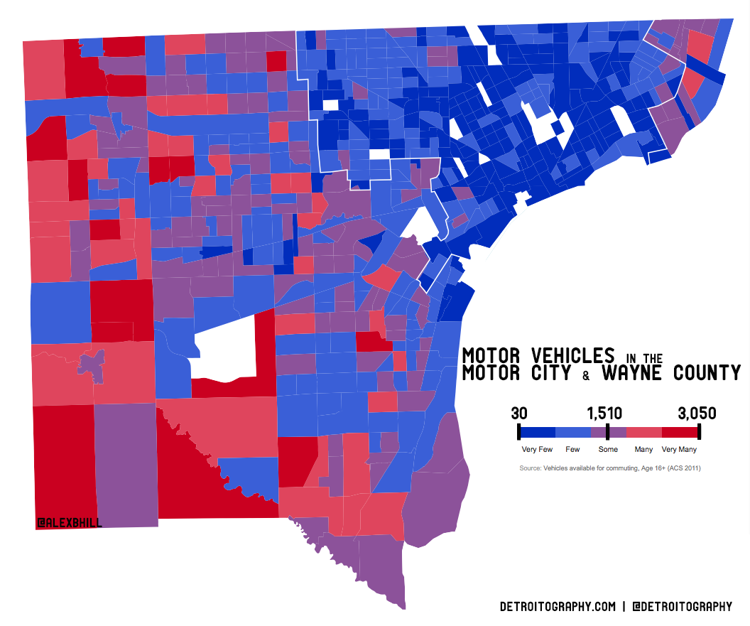 "We can never forget the implications of forced, structural segregation," he said. "We hear a lot about white flight, we don't hear a lot about the ways in which the very government itself discriminated against black folks who wanted to buy homes in Detroit."
El-Sayed reminded attendees what this would mean for crime and public health in the city.
"Interrupting that has to be about identifying opportunities that break the cycle: desegregate, decriminalize poverty, and reform the structure."
El-Sayed said part of reforming the structure is retraining officers and demilitarizing the police. 
"We cannot talk about criminal justice reform without policies and politics that are willing to think about those cycles and to break them," said El-Sayed. "The way we police impacts your health."
Gabrielle Zilka, a junior public health student, attended the lecture to learn more about how her area of study intersects with aspects of other issues in the city.
"I didn't know much about criminal justice and public health, especially about people living in Detroit," said Zilka. "[El-Sayed] makes me want to go out and do things to help." 
El-Sayed ended his lecture with emphasizing the importance of contextualizing public health and criminal justice. 
"Any conversation about politics ought to be motivated by the lives of the people we serve," El-Sayed said. "The most beautiful part about coming to school [at WSU] is that you're in the city. That means being able to break out of the downtown-midtown bubble and go out into communities. Take a real understanding of the lives of people just a couple miles from here."
---
Amal Rass is features editor of The South End. She can be reached at amal.rass@wayne.edu.