Wayne State's Student Senate met on Thursday to elect new senators to its executive board for the upcoming 2023-2024 school year. 
Following the recent senate elections, the Senate voted on who will be filling executive board vacancies.
Former Vice President and three-term senator Hayden Johnson was elected to serve as President. 
Johnson said his goal this year is to figure out ways to better support students through graduation.
"I think Wayne State does a really good job of starting them (students) off in college but then there's a disconnect between then and graduation," Johnson said. "I've already been talking with Dr. Ezzeddine (Vice President for Academic Student Affairs) to work on some additional programming the university can work on to continue to help students toward graduation."
Former President Yousra Zouani will serve as Vice President next term. 
Zouani said her work as vice president will be focused on easing the transition for the new executive board.
"Vice Presidency is just a way to make sure Hayden has support and is able to get through presidency based off of what I've learned, and to help him get what he needs because I've already been there," Zouani said.
Senator at Large, and member of the Mental Health Project Group, Huda Syed was elected Parliamentarian.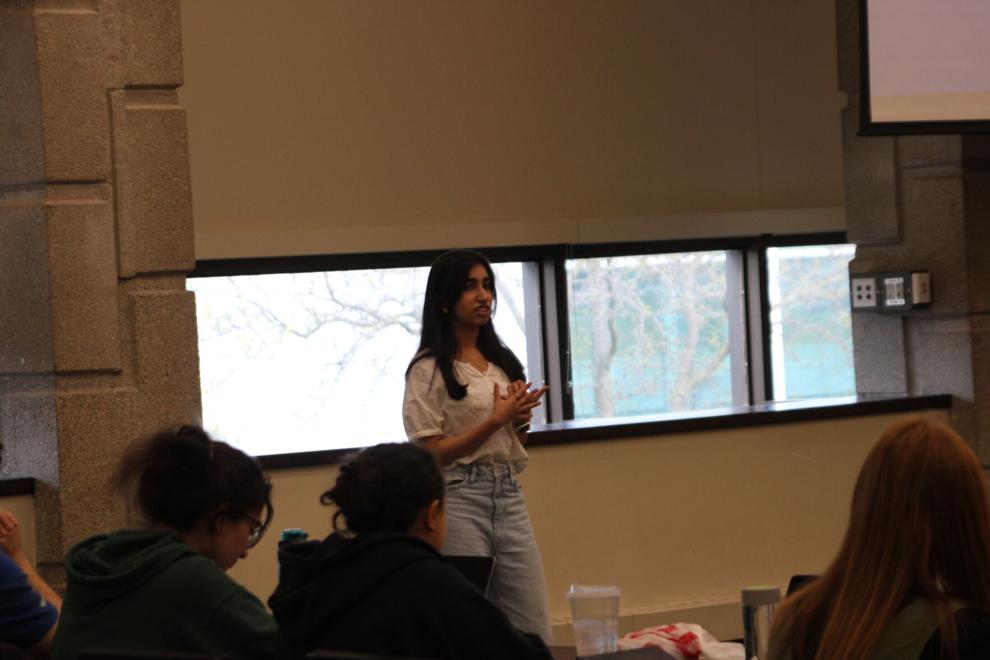 Syed said she plans to spend her first few months dedicated to updating Senate's bylaws.  
"The biggest thing is attendance needs to be fixed," Syed said. "I want to spend all my time in the summer and fall fixing those bylaws and making sure we don't have any more hiccups with attendance or any of the other rules."
Senator at Large Ridaa Khan was elected Treasurer. 
Khan said she plans on ensuring Senate is utilizing its $25,000 budget in the most effective manner..
"I would like to get a comprehensive understanding of everyone else's initiative and their goals so I can then start making connections for how we can effectively use our budget for everyone's initiatives," Khan said. 
Senator at Large Sheva Khaimov was elected Secretary. 
Khaimov said she plans to create new methods for enforcing senator attendance.
"I'd like to include some type of attendance format for project groups in terms of senators and non senators," Khaimov said. "I think a lot of our project groups struggle with keeping people coming back and staying committed so that is something I would like to add."
Former Director of Public Relations Fatima Yahya was elected Director of Governmental Affairs. 
Yahya said she's looking forward to  connecting the university more with local government.
"I was thinking along with a few other senators about having an event where we invite some of our city council members to connect our students with our local government," Yahya said. 
"I also want our state representative and our district to see what we as a university can do to help."
Senator at Large Hassan Ezzeddine was elected Director of Community Affairs.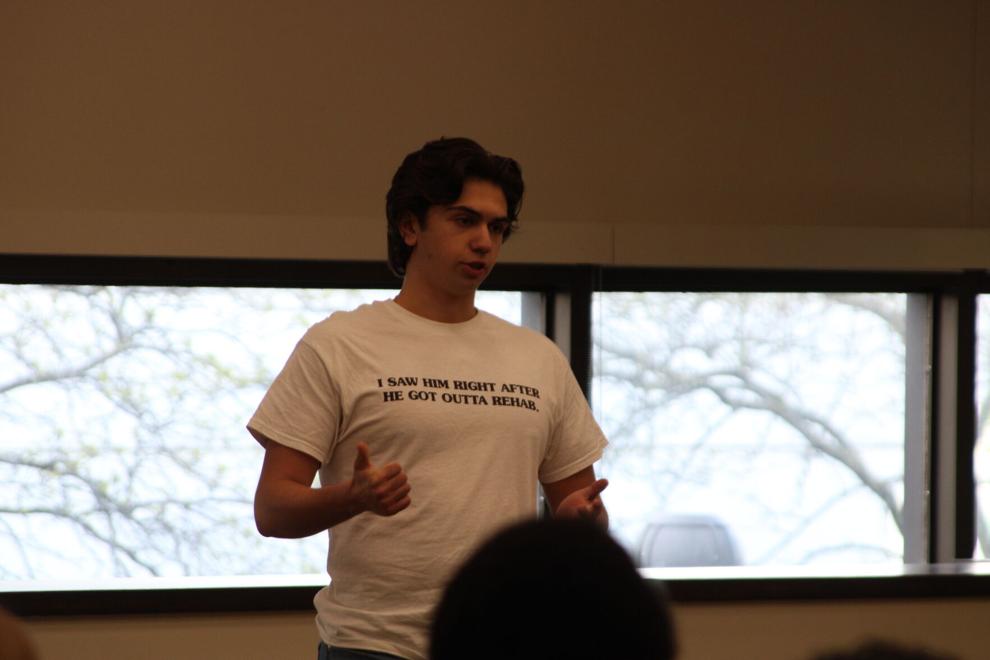 Ezzeddine said one of his goals heading into his new position is to get more students interested in athletic events.
"I've toyed with the idea of a festival for the sports teams where they would be able to promote themselves and their dates of competition, when students can be there to support and highlight how good they are," Ezzeddine said. "We have a lot of great, really competitive teams at Wayne State."
Graduate School Representative Mohamed Dabaja was elected Director of Student Services.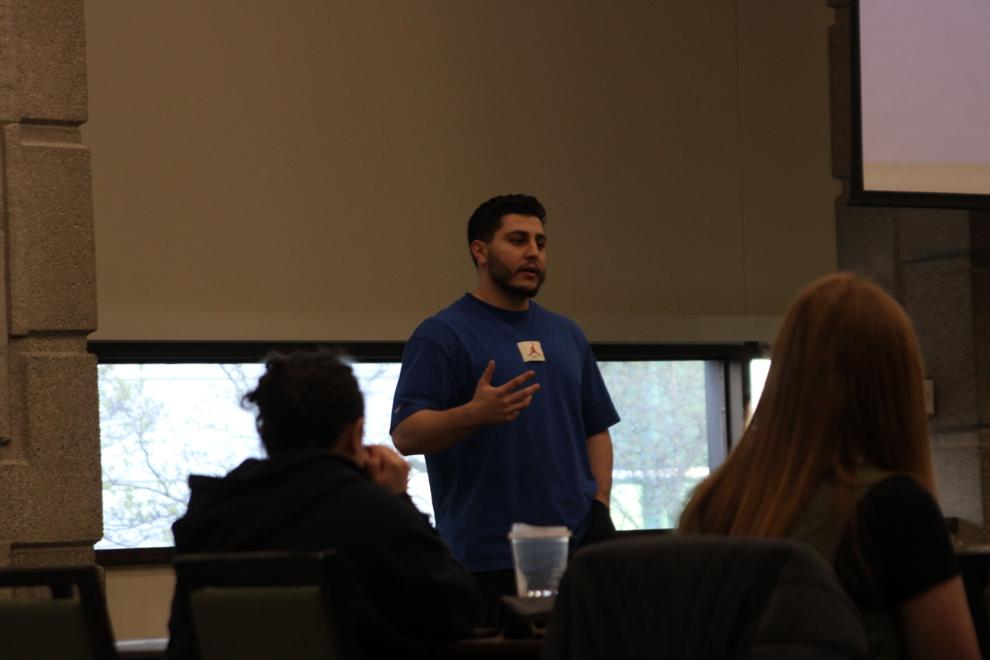 Dabaja said he considers campus security to be one of the biggest issues to tackle this year. 
"I really want to find a way through Student Services to gather more of students' concerns so they can be addressed in the future and find any way that we can improve security," Dabaja said.
Senator at Large Cordelia Krajewski was elected Director of Public Relations.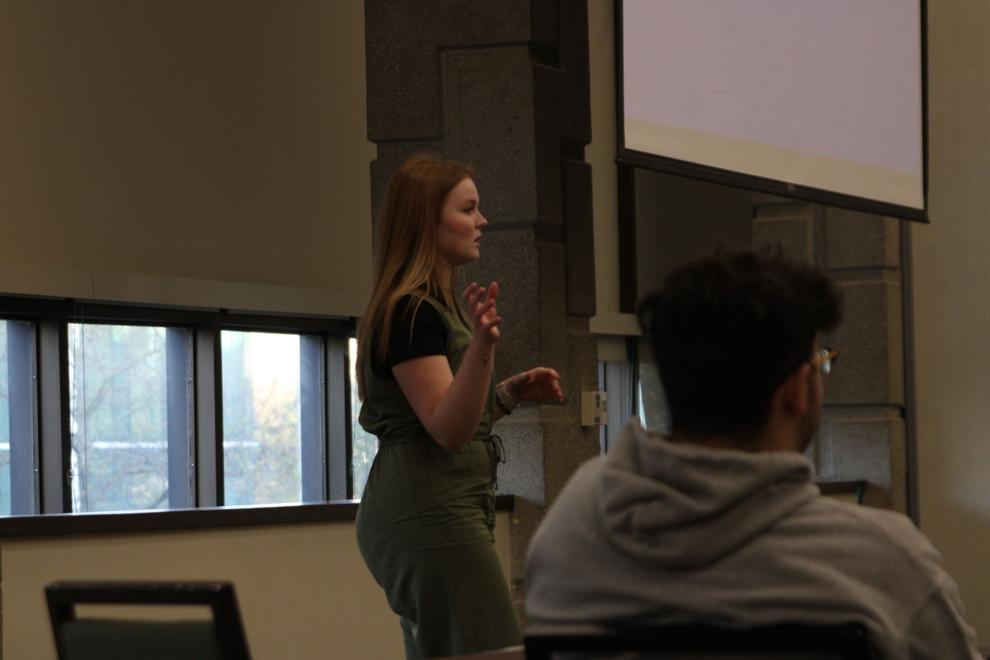 Krajewski said she would like to see more tabling events from the senate this year. 
"My main plan is tabling not just in the student center but in other buildings like Old Main because foot traffic is the easiest thing to tackle," Krajewski said. "We had a lot of success with the public health project group tabling event."
The next Senate meeting will be held on May 18 at 6 p.m. in Student Center Ballroom AB.
---
Theresa De Benedetti is The South End's breaking news correspondent. She can be reached at newsreportertse@gmail.com.
Cover photo by Ciaran Martin, multimedia editor for The South End. He can be reached at multimediaeditortse@gmail.com.