Towers Cafe will receive a 350-seat expansion and the patio seating area will be relocated to the south side of the cafeteria near the service lot.
This addition to the cafeteria is part of Wayne State's housing facilities master plan that was passed in February 2016. The expansion was announced at the Residential Housing Association town hall meeting on Oct. 8. 
Tim Michael, vice president of student auxiliary services and chief housing officer, said the school plans to remove the patio for the cafe's expansion. The building will be expanded to the sidewalk and the addition will be encased in glass, Michael said.  
The plan is still being finalized and has not been officially approved by WSU's Board of Governors, Michael said. If passed by the BOG, the groundbreaking is scheduled for April 2019 with completion in August of that year.
The project will be financed through WSU's dining operating fund. Michael said a portion of revenue made from meal plans will fund the project. The estimated cost of the expansion is $1.75 million, he said. 
"Towers is already busy with students, and when we host events it can get pretty packed, so the extra space will be nice," he said. 
Mark Bettendorf, a sophomore music student, said he doesn't think the expansion is necessary because he never saw the cafe full last year.  
"The food is completely mediocre," he said. "My experience was pretty bad. There were times where I didn't even bother going down to eat because I didn't want the food they were serving."
Bettendorf said the money shouldn't be going to expanding the cafe, but much rather improving the quality of the food.  
"If anything, they should add better and more diverse food options," he said. "They should have more made to order options and more culturally diverse options."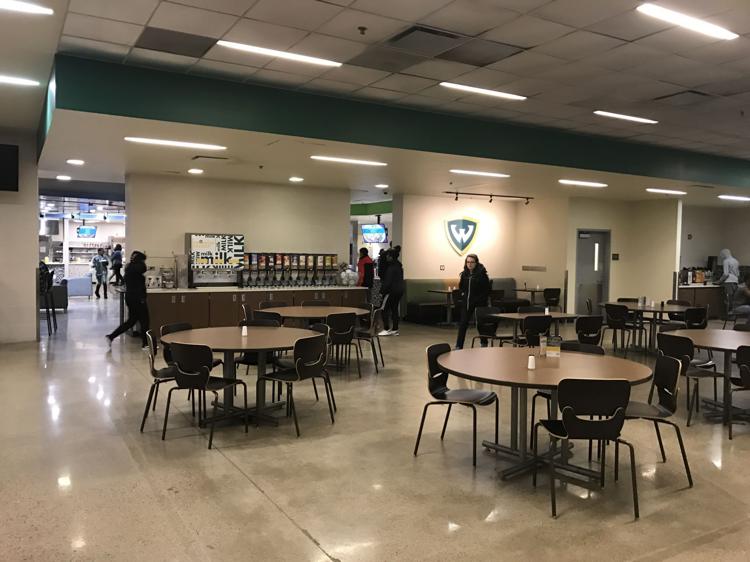 Sophomore engineering student and employee at Towers Cafe, John Christmas, said he thinks the expansion will be beneficial. 
"It's kind of a good thing. It will bring in more revenue since more students will be eating here," he said. "More revenue means better equipment and more employees."
Freshman public health student Amanda Bastien doesn't think the expansion is necessary and wants the money to be used in a better way, she said. She thinks the money would be better spent getting fresher and healthier produce for the cafeteria. 
"There are a lot of people in there but nothing I find myself complaining about. I don't have trouble finding a seat," she said. "I don't think they need to add that many seats, I think the number can be lower."
The housing department hopes to present the finalized plan to the BOG during the board's March 2019 meeting. 
---
Susana Hernandez is The South End's WSU Board of Governors and campus housing beat reporter. She can be reached at susana.hernandez@wayne.edu.