Student Senate elected Stuart Baum as president during its Oct. 4 meeting. 
This emergency election followed Abdul Rahman Harris' resignation from the presidency on Sept. 20. Baum and Ryan Laith were nominated by fellow Senate members.
"It's a huge honor to be elected," Baum said. "I'm really excited that the Senate has given me this opportunity. I hope that we can get really focused on our missions and our core values."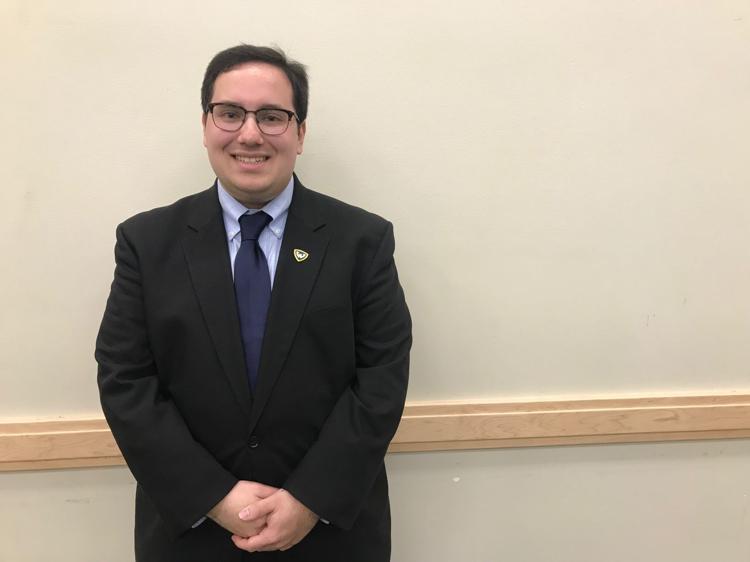 This is Baum's third year serving on Student Senate. He served as secretary in 2016 then director of government affairs the following year. 
"He (Baum) is one of the most organized and efficient members — or people — I've ever met," said Bilal Hammoud, a senator at large. "He's gotten a lot done in the past and I think this is a natural step in leadership for him." 
Baum said he plans to work closely with project groups and individual senators. 
Prior to the election, Ali Fakih and Cameron Sanders, members of Student Senate, mentioned Baum's influence on their decision to join senate as freshmen. 
"He was the one who encouraged me to run for Student Senate," said Hussein Bazzi, a senator at large. "I was nervous as a freshman when it came to what Senate entailed and what I had to do to get elected, and he gave me that push and encouraged me." 
"As a president, I think (Baum) is overly qualified," said Nourhan Hamadi, the 2016-2017 Student Senate president. "Working with him in the past, he was always someone who was self-driven (and) I'm really happy that they elected the right person this time around." 
Hamadi ran for re-election but lost the presidency to Harris. 
"It's up to the individual to understand whether or not their timing, energy and focus are at the right place," Hamadi said. "I respect (Harris) for being self-aware about that and I think it benefits everybody when the person recognizes it's time to step down." 
One of Baum's goals for the semester is to have Student Senate engage more with the student body and to ensure student success, he said. 
"We're trying to plan a town hall in the coming months, so we can get more students to voice their concerns and we can actually work productively — in the town hall — and direct students to the resources they need, right in the moment," Baum said.
An election will take place to fill Baum's previous position of director of government affairs at the next Student Senate meeting on Oct. 18 at 6 p.m.