Wayne State students confronted a man who preached against their lifestyle choices, sparking an altercation outside of the David Adamany Undergraduate Library at noon today.
WSU Police Department told the demonstrator to leave campus at around 1:40 p.m. because he lacked a permit. After arguing with WSUPD, the man left and threatened to sue the officers for violating his rights.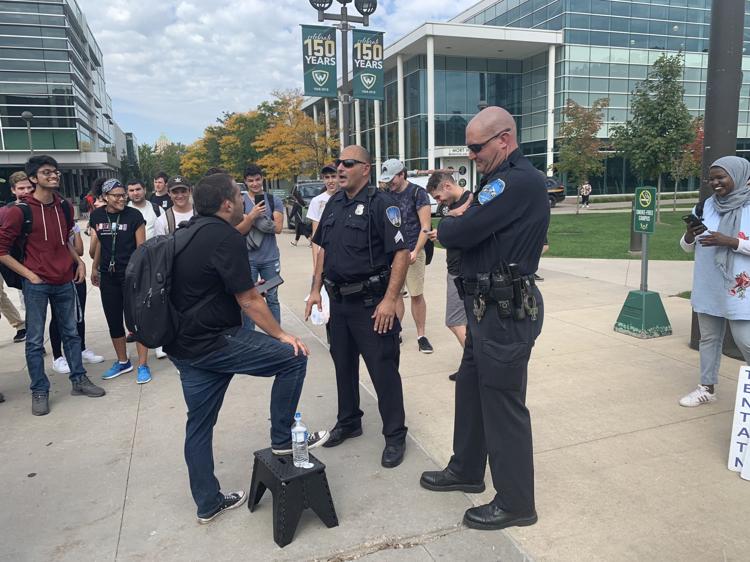 Because WSU is a public university on private property, a permit is required to demonstrate on campus, said WSUPD Sgt. Robert Hack.
Zainah Khalib, a WSU student, said the man was shouting derogatory comments about Muslims and told her and her friends they were going to hell because of their faith.
"I don't think there is anything wrong with preaching your faith, but he started spewing hate at students," Khalib said.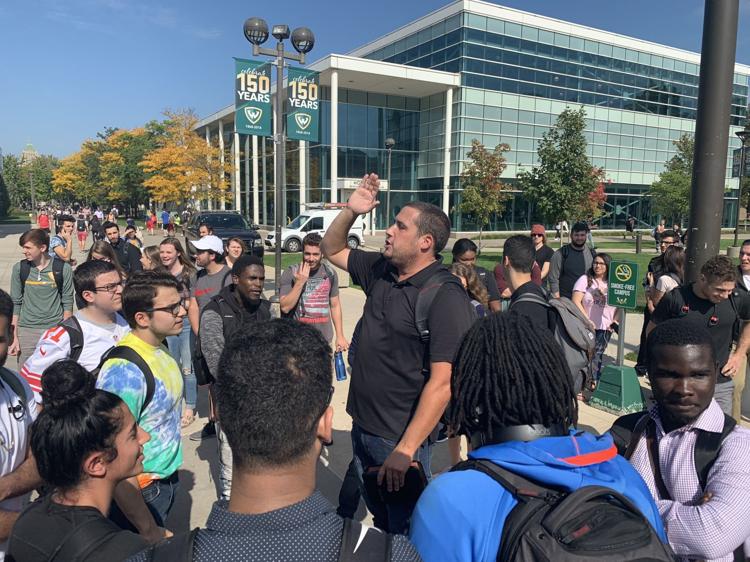 Zack Jordan, a WSU student, said he confronted the man when he heard him telling students that they would go to hell for being gay.
Students Brieanna Garbin and Meghan Forshey said a group of what they believed to be Christian students confronted the man, telling him what he was doing was wrong.
"I have seen him around campus before but this is the first time I've seen him attract this much attention," Forshey said.
---
Ken Narita is The South End's School of Medicine beat reporter. He can reached at ken.au.narita@gmail.com.
Sean Taormina is The South End's breaking news and WSUPD beat reporter. He can be reached at sean.taormina@wayne.edu.