Newly elected members of the Board of Governors, Bryan Barnhill and Anil Kumar, were sworn in on Jan. 17 by judges Aliyah Sabree and Shalina Kumar in the McGregor Memorial Conference Center.
Members serve an eight-year term. Barnhill and Kumar will replace Diane Dunaskiss and David Nicholson who completed their terms.
"This such an amazing and surreal moment for me," Barnhill said. "Being in a position to help guide this university is an exciting opportunity."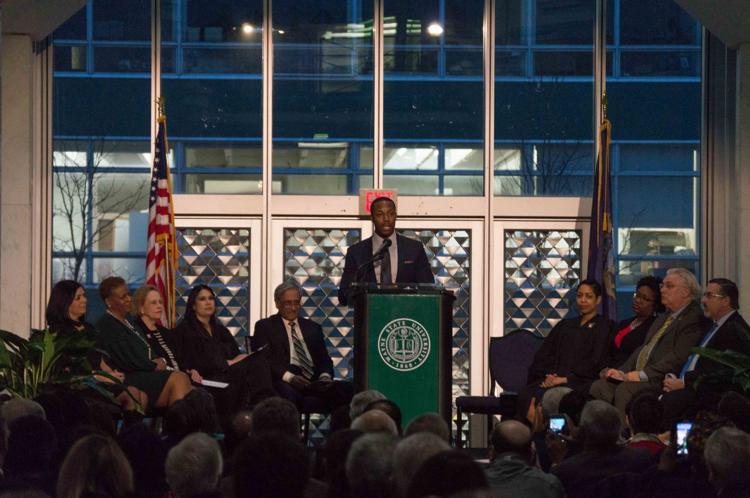 Barnhill said he was grateful for this kind of opportunity and thanked the community of supporters that helped him and Kumar get this far.
Barnhill said his mother got her bachelor's and master's degrees in nursing at Wayne State. He said there's a "special population" of students at WSU including those who have left their jobs to pursue new career endeavors and first-generation college students.
"WSU is a university that provides opportunities for people who want to strive to do more and strive to be more," he said. "We need to make sure that we provide opportunities for these folks to succeed, and in my mind, that's going to be the true measurement test for how effective we are as a university."
Kumar said this is a great opportunity for both him and Barnhill to be able to serve a university that is meaningful to the both of them.
"I would not be here if it was not for mentors and friends," Kumar said. "I don't think anybody can get that much out of an institution as I have," he said.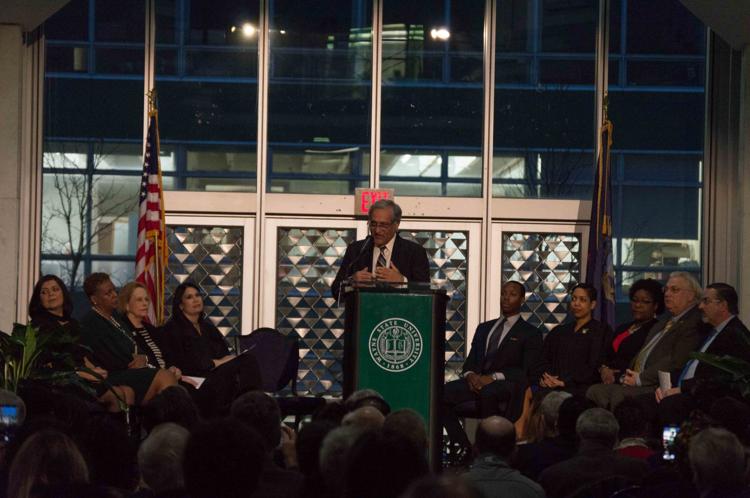 Kumar came to this country because WSU offered him a research position and through that was able to get his citizenship. He also met his wife through the medical school.
"All I would like to say is that from the core of my heart, what WSU has given me is what I'm going to give tenfold back," he said. "With all my heart and all my soul, I will serve this university for the betterment of the people of Detroit, for the students and for the staff."
BOG chair Michael Busuito said having Barnhill and Kumar on the board is a great opportunity. He said both new members understand WSU's reputation as a major research university in Michigan and they are fully dedicated to making it better.
"Barnhill has great experience in city politics, which will only help us," Busuito said. "Kumar is from the medical school like me and has already lent great advice. They are going to fill big gaps and will help us greatly."
---
Susana Hernandez is The South End's WSU Board of Governors and campus housing beat reporter. She can be reached at susana.hernandez@wayne.edu.
Cover photo by Jonathan Deschaine.