My favorite fall activity is standing outside of haunted houses as I wait to see the terrified looks on my friends' faces as they exit, while sipping a warm cup of apple cider. This was not the case on Oct. 29 as I went through the fifth annual Haunted Chats in Chatsworth Tower Apartments, hosted the Residence Hall Association. 
To add some context to my situation, I am 20 years old and have been on the verge of tears in almost every haunted house I've been through. 
I remember trembling while going through my hometown's haunted house when I was in the eighth grade and repeating to myself through a crackling voice, "I want to get out of here. I want to get out of here." 
And, to make this anecdote even more embarrassing, we had visited the haunted house on the day intended for little kids. The zombie clowns, wayward doctors and staple chainsaw-wielding man were easing up on attendees and visitors were allowed to bring flashlights. 
The chemicals in our brains that contribute to the fight-or-flight response also contribute to other emotions like happiness and excitement, according to a study from the U.S. National Library of Medicine. That's one reason why haunted houses are enjoyable. When you are in a safe space like a haunted house, your brain's response shifts from fight-or-flight to enjoyment. 
Being a person that does not find pleasure in getting scared, my brain was in flight mode the entire time I speed-walked through the Chatsworth haunted house. 
I was on edge as I approached the building, hearing screams coming from inside. Banging on walls could also be heard from the ornate Chatsworth lobby as I waited to begin the ghostly adventure.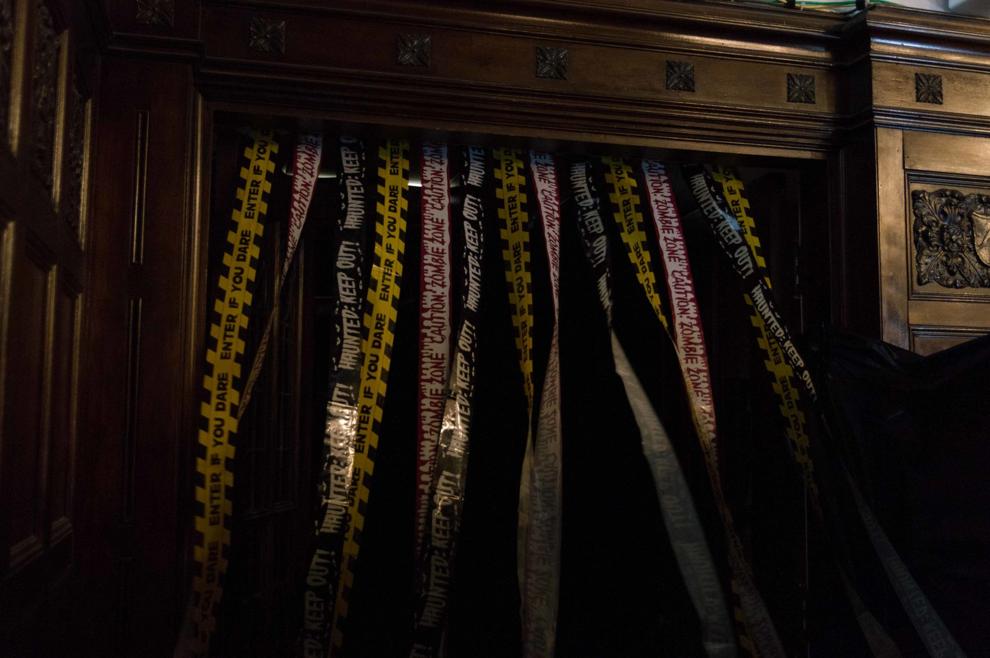 My group piled into the claustrophobic elevator only to be greeted by a masked clown illuminated by strobe lights in the basement. The only exit was a flight of stairs through a twisting dark loop while masked resident advisers popped out of every corner. 
Sitting at the top of the stairs, donning a striped jumpsuit and a clown mask, was a man staring every frightened guest down as they ascended the stairs. I jumped in anticipation of a lunge coming toward me as he sat perched like a gargoyle.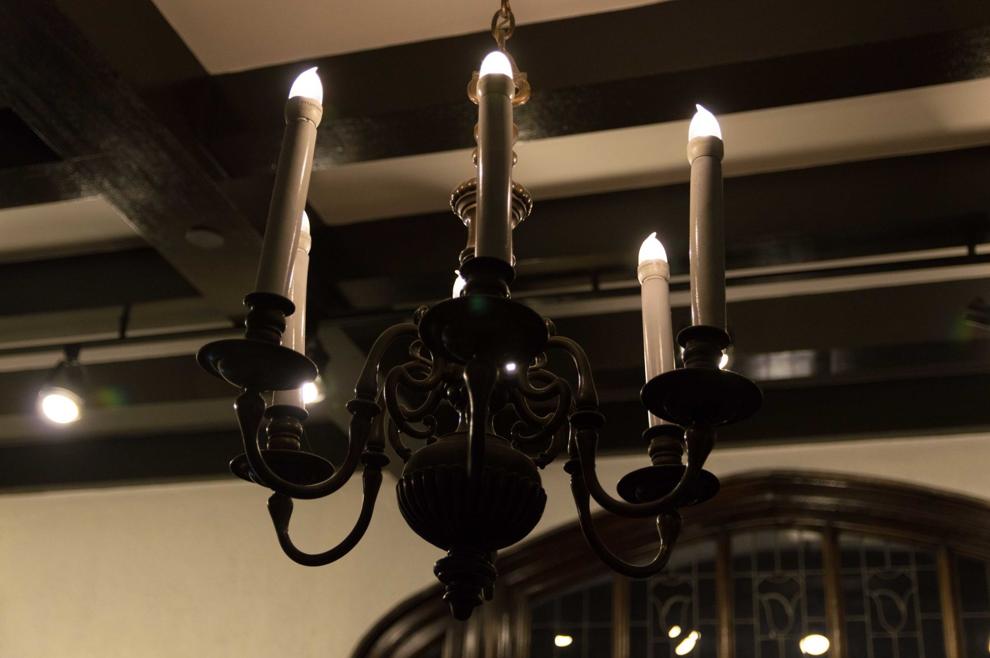 The stairs led up to a long dark hallway lit sporadically by bursts of strobe lights. With my head tucked down and eyes shut tight, I rushed through the hallway jumping at every pound and scream that came from the other side of either wall. 
Standing in the next room was a lone dark figure surrounded by balloons floating off of the ground. I wish I could provide more detail about the lonesome figure, but I was preoccupied running in the direction of the exit. 
I survived the haunted house knowing that it would be exactly one year until I would have to nervously sprint through one again. 
---
Jack Filbrandt is arts and entertainment editor of The South End. He can be reached at jackfilbrandt31@gmail.com. Photos by Jonathan Deschaine.