Wayne State senior Zuzanna Sobczak has had the opportunity to volunteer with the London Olympics in 2012 and the Rio Olympics this past summer.
The Olympics are in Sobczak's blood. Her father, Ryszard Sobczak, is a decorated Olympian. Sobczak's father earned a bronze medal during the 1992 Barcelona Olympics and a silver medal during the 1996 Atlanta Olympics in fencing. Sobczak's mother, Anna Sobczak, competed in the 1988 and 1992 summer Olympics, and her younger brother Piotr also fences.
"When we have dinner, we usually have five minutes of 'normal' talk then we focus our discussion on fencing," Sobczak said.
Sobczak's Olympic adventure started while in Scotland on vacation. She happened to come across an ad for the London 2012 Olympic games.
She says the application process was lengthy. It included a ten-stage online application and multiple interviews. Sobczak was accepted and worked in London as a volunteer athletic coordinator.  
For the 2016 Olympics, which took place in Rio de Janeiro, Sobczak started the application process 18 months in advance.
"I felt they would need more people, but they were really selective. Some of my friends applied and didn't get in," she said.
At both Olympics, Sobczak was a coordinator for the athletes. Sobczak said her job primarily consisted of helping athletes get from place to place on time and tending to their needs.
She said her job allowed her to be more connected with the athletes. Sobczak says she acted as a buffer between the officials and the athletes, making sure things were handled according to schedule while ensuring the needs of the athletes were met.
"Having the fencing experience, I knew what the athletes needed," Sobczak said. "As an athlete, I just wanted to make sure that the athletes felt comfortable."  
Sobczak said an example of this understanding took place while assisting a fencer from Hungary.
"There was a Hungarian player taking a lesson and the officials said to give her two minutes before leaving for check-in," Sobczak said. "She needed five to seven more minutes, [so] I told her to do what she needed and to take her time. I wanted to help the athletes."
Sobczak said being a polyglot made her more useful. She is fluent in English, Spanish, and Polish, but can communicate in Portuguese and Russian.
She said many of the volunteers spoke English, but athletes from various countries could not, so the Polish team and the Mexican team often requested her help because it was easier to communicate their needs to her.
Sobczak said she's considering trying out for the Olympics in the future, but that will be many years down the road because it would require her return to Poland, which takes lots of planning.
For now, Sobczak said her plans at Wayne State are still being carried out. She will be graduating May 2017 with a degree in civil engineering.
She said this comes with a vigorous workload, but that hasn't stopped her from becoming a two-time Honorable Mention All-American, placing in the top seven at the NCAA Midwest Regional for three consecutive years and being named to the Athletic Director's Honor Roll for five semesters.
"Sports have taught me how to balance everything. I know my time is limited, so I know I have to make use of it," Sobczak said.
Fencing head coach Jerzy Radz credits Sobczak's academic success to fencing.
"Fencing requires discipline. You have to make decisions constantly. If you make a bad decision during the bout, you lose," Said Radz. "Fencing helped Zuzanna organize her life, she doesn't waste time. When it's time to practice, we practice."
Sobczak said fencing has a great impact on her life. 
"Fencing is a combination of the mental and physical games, you need to think about what you're doing but your physical abilities help you execute the action which you have in your mind," she said.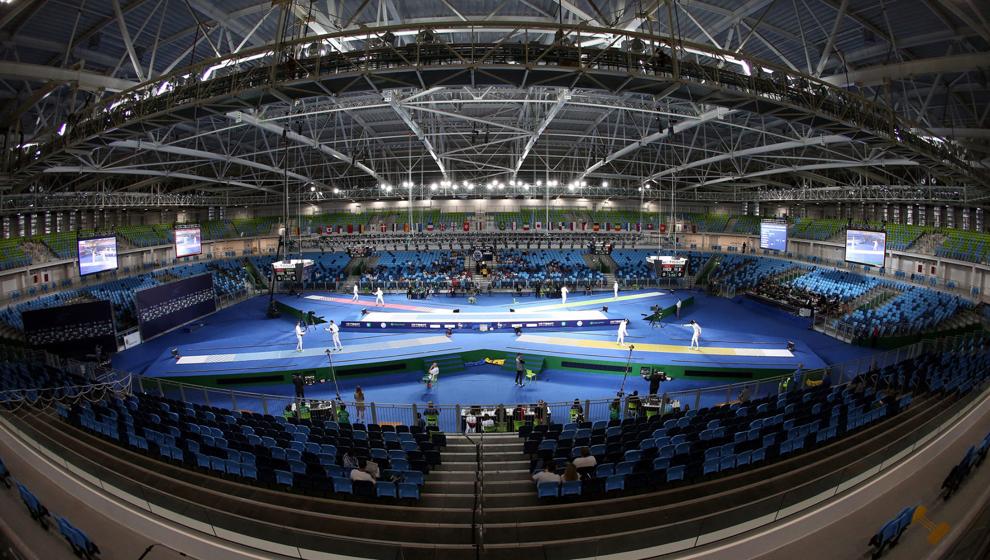 The women's fencing season starts on October 1. For more information on the members of the fencing team, or for a season schedule, go to wsuathletics.com